8 till 30 October 2016
Exhibition nominees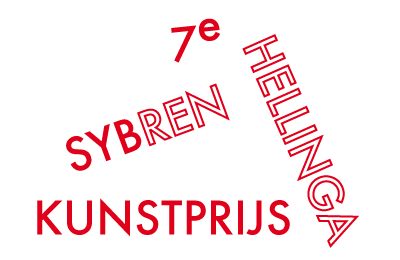 The five contestants for the Sybren Hellinga Art Prize 2016 have been selected! The jury, consisting of Bianca Stigter, Jaring Dürst Britt en Riet Wijnen, nominated the following artists: Halla Einarsdottir (1991, IS), Milena Naef (1990, DE), Eric Peter (1989, NL), Machteld Rullens (1988, NL) and Sanne Vaassen (1991, NL).
These five artists will be working and preparing at Kunsthuis SYB from the 26th of September until the 7th of October. Subsequently, the exhibition will open for the public from the 8th of October until the 30th. The jury chose these artists from a longlist of twentysix, which was compiled by the programming committee of Kunsthuis SYB. Important criteria were the quality of the work, the research and experiment, as well as it's particularity and aesthetics.
The jury will meet again on Saturday, the 29th of October, and will then pick and announce one final winner. He or she will receive the Sybren Hellinga Kunstprijs and an amount of € 3000. Furthermore, a publication about this years art prize will be presented to the public.
The five contestants:
Halla Einarsdottir (1991, IS) was born in Iceland but lives and works in Amsterdam. She graduated from the graphic design department at the Gerrit Rietveld Academie in 2016. Her works are often text based with imagery and objects alongside. Reoccurring themes in her work are means of navigation, an objects narrative power and the sometimes subtle relation people have to nature. All these things come together both digitally and physically ranging from videos, websites, publications and installations.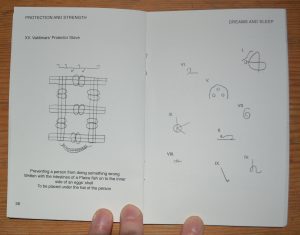 Milena Naef (1990, DE) graduated this year at the Gerrit Rietveld Academy and was awarded the GRA Award Autonomous Art 2016. Naef questions 'existing' structures that are inherent to herself. The work tries to create the right manifestation of the assumed duality between body and mind. She translates characteristics of a subjective experience into material, transforming the mental into physical to find a new relation between the two.www.milenanaef.com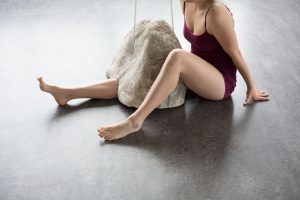 Eric Peter (1989, NL) graduated in 2013 from KABK, Royal Academy of Art, The Hague and was awarded the Fine Arts department prize. Having developed a performance-based practice, projects can entail installations, performances or text and video works. In his semi-anthropological and associative practice, sociopolitical subjects are being explored to question conventions in history making as well as cultural and social norms. His investigate and often collaborative projects function as a compassionate act of counterbalancing the normative and fostering inclusivity.www.ericpeter.eu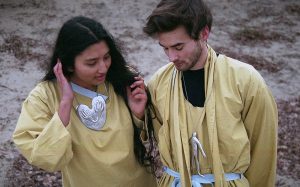 Machteld Rullens (1988, NL) studied at the Royal Academy of Art in The Hague (2012) and at the Piet Zwart Institute in Rotterdam (2014). Her work shows the beauty and absurdity of everyday life by combining documentary strategies with fictional elements. She draws inspiration from the mundane, which she positions and manipulates in order to question truth and reality. www.machteldrullens.nl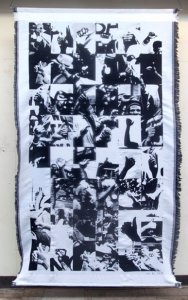 Sanne Vaassen (1991, NL) graduated in 2013 at the Academy for Fine Arts in Maastricht, where she was awarded the Henriette Hustinxprize. After that she studied at the Jan van Eyck Academy. The showdown between internal control and external forces is the starting point and central focus of Sanne Vaassen's work. She examines and attempts to capture the different shapes and properties that a movement can take.The fusion of fact and fiction, formed by chance and the artist's control, is a reflexive pattern in her work. She plays with the reality in which we live, and the established symbols and traditions that we apply.www.sannevaassen.com