9 November 2021 till 15 January 2022
Final presentation postponed!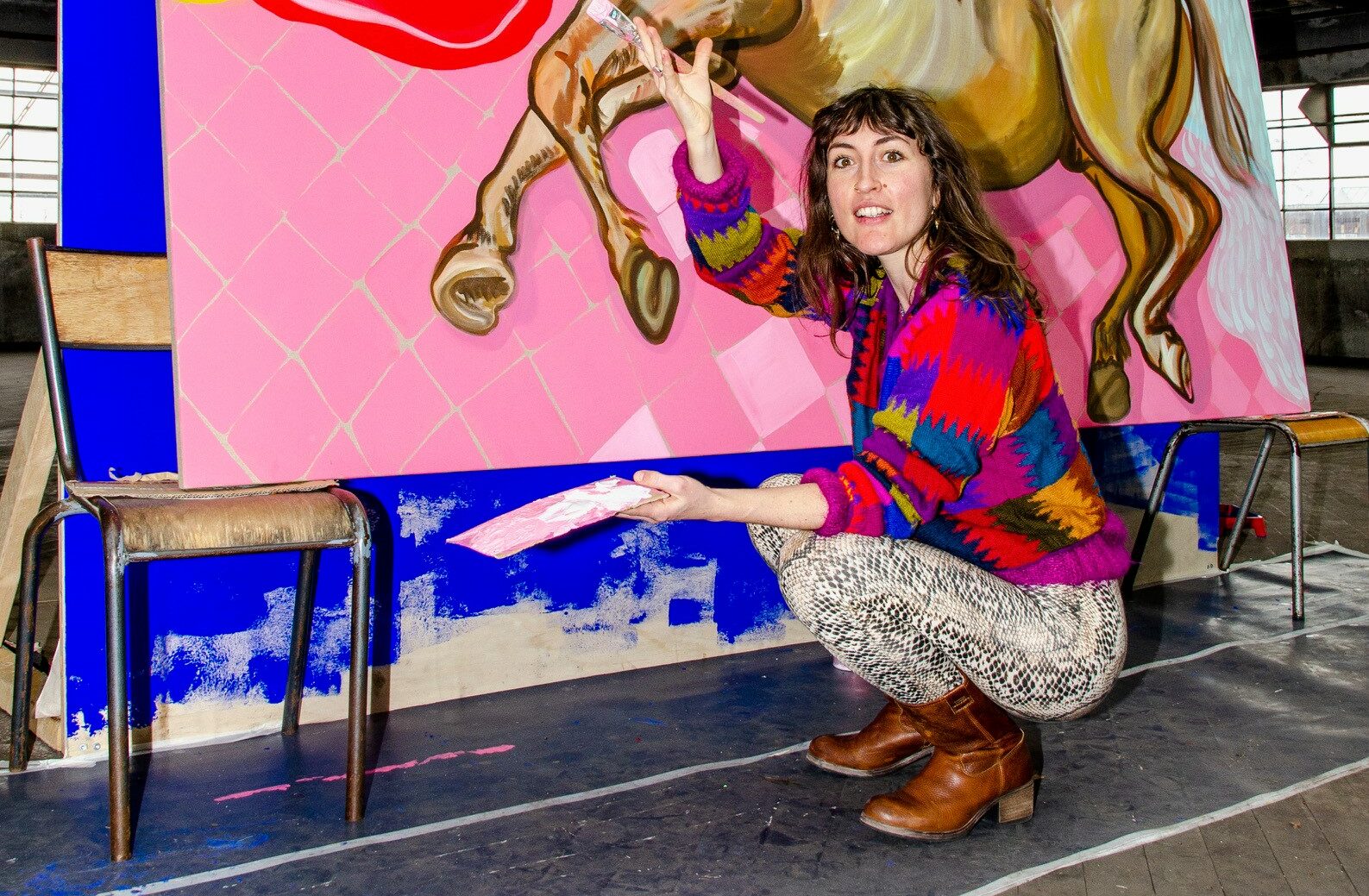 Please note, that Carmen's final presentation has been postponed till later this year.
During her residency, Carmen Schabracq plans to study basketry methods and the weaving materials, such as reed and willow twigs. She wants to apply these crafts in newly developed sculptural masks, which will be based on local histories, folktales of the region and much older myths and sagas of Friesland. A starting point in her research will be her fascination with the devil, an archetype that Carmen often works with. She will delve into the history of Frisian Klokkenstoelen (bell towers) and other old customs in Friesland.
The mask and the portrait are recurrent objects and themes within Carmen's work, which she uses to explore the complexity of human identity and her 'role' as a female artist. Every human exists out of many faces, all of whom originate from the perception of the other. A mask is a tool for a ritual or performance, to become 'the other'. The characters can take any identity within her work and appear in all kinds of colorful sets or spaces.
During her residency, Carmen will work with Jannie Hakman. For more than 20 years, Jannie has worked with the old technique of basketry using willow twigs. She now has her very own garden shed, called the "Vlechtschuur," where she teaches basketry to others. She attended her first workshop at the Nationaal Vlechtmuseum Noordwolde, which Carmen will also visit.
The woven masks and stories will recur in new paintings that Schabracq intends to employ as a visual retelling. The result can be seen in an exhibition at the end of December. During Carmen's residency Kunsthuis SYB is open on Saturdays and Sundays from 1:00 pm to 5:00 pm – subject to the measures regarding the coronavirus.
About the artist
Carmen Schabracq was born in Amsterdam (1988), where she now lives and works. She received her BFA from the Gerrit Rietveld Academy in 2012 and obtained her MFA (theater costume design) at the Royal Academy of Fine Arts Antwerp, with her Naked Masks research and work in 2015. She works in different media and mainly makes paintings and masks; from papier-mâché, crocheted from wool or made from other textiles. Sometimes these masks manifest themselves in sculptural installations, photographs and performances or they recur in her paintings. Her work is an ongoing investigation into masquerade and the idea of portraiture – the inner soul of a person in accordance with his masked reality. For example, in 2019 she did an artist in residency at Casa Lü in Mexico City where she made work about local masks and the cult around death. And in 2020 she stayed at the AiR of the Vincent van Gogh House in Zundert, where she investigated whether a (painted) portrait can be a form of mask that reveals the inner state of the person portrayed.
This project is kindly supported by: