15 August 2021
In SYB & Tropische Kas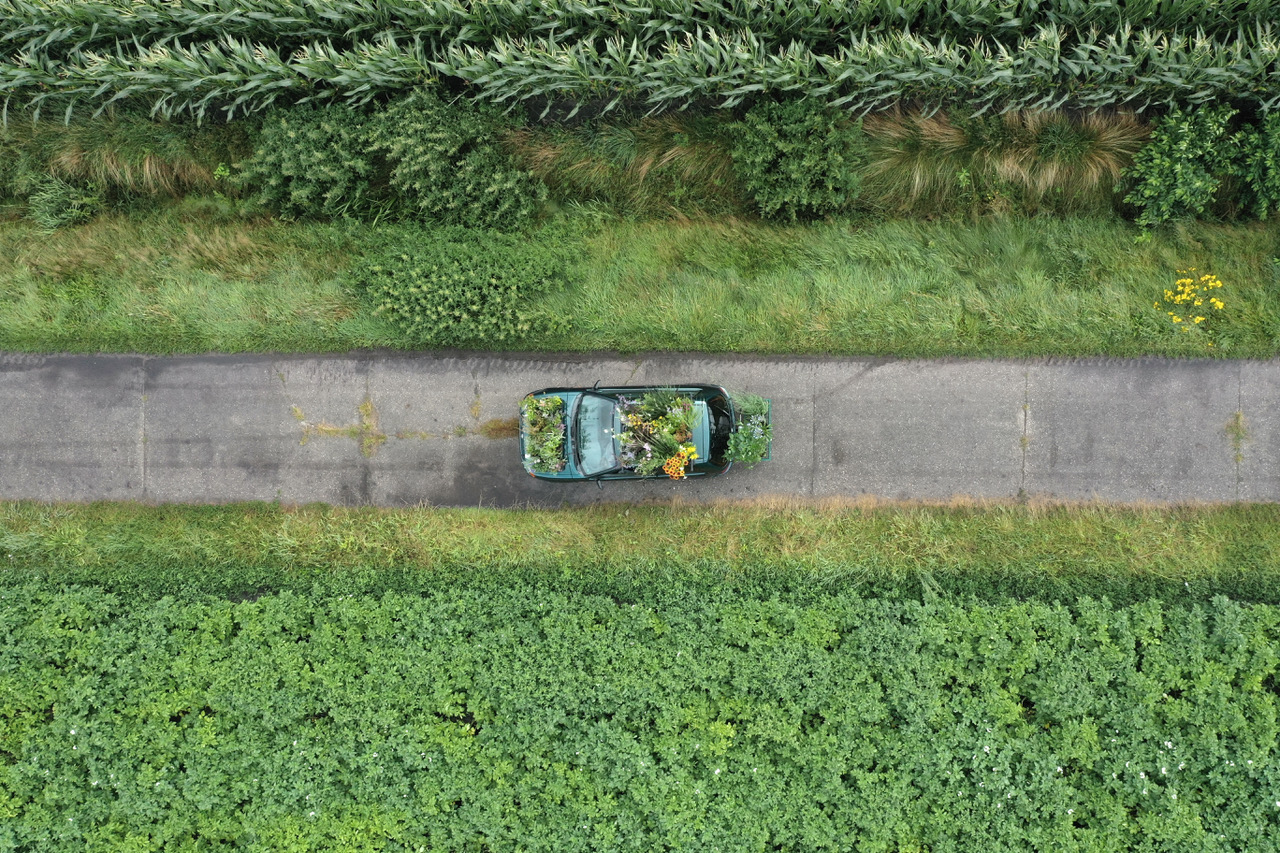 Date: Sunday, August 15, 3pm
Location: Kunsthuis SYB
Doors open: 2.30pm
Admission: free (but please sign up)
This Summer, Inge Meijer was a guest in Kunsthuis SYB. During her residency she worked on Community Garden; a project in which she collaborated with a group of volunteers from the Tropical Greenhouse. Her starting point was the work by Duván Antonio Ramírez who grows plants on the roof of his house and transports them on his car. Plants play an important role in both, the volunteers' and Ramírez's work, by connecting the people that care for them. Meijer examined this relationship and translated it to her own car: an object that often shows little connection to its surroundings. During the residency, she worked on a film in which the car can be part of the landscape.
Program
On Sunday, August 15, Inge will be sharing more about her project and film. For this presentation she has also invited visual artist and garden fanatic PJ Roggeband. He develops concepts about the role of plants and plant management in public space. With challenging interventions such as 'rental' gardens at Stortemelk Camp Site on Vlieland and portable landscapes, he stretches the boundaries of what can be done with gardens and plants. He is also an area biographer, curator and initiator of expeditions such as the 'Wandering Safari'. PJ Roggeband will be introducing his concept of the Rental Garden, and then continue a conversation with Inge on Community Gardens and gardening, after which there will be an opportunity for visitors to ask questions. The afternoon will end around 5pm.
2.30pm – SYB opens
3pm – introduction at Kunsthuis SYB
3.15pm – walk to Tropische Kas + continued program
5pm – end
Sign up
If you would like to join us this Sunday, please lus know by sending an email to info@kunsthuissyb.nl.