24 February 2022
News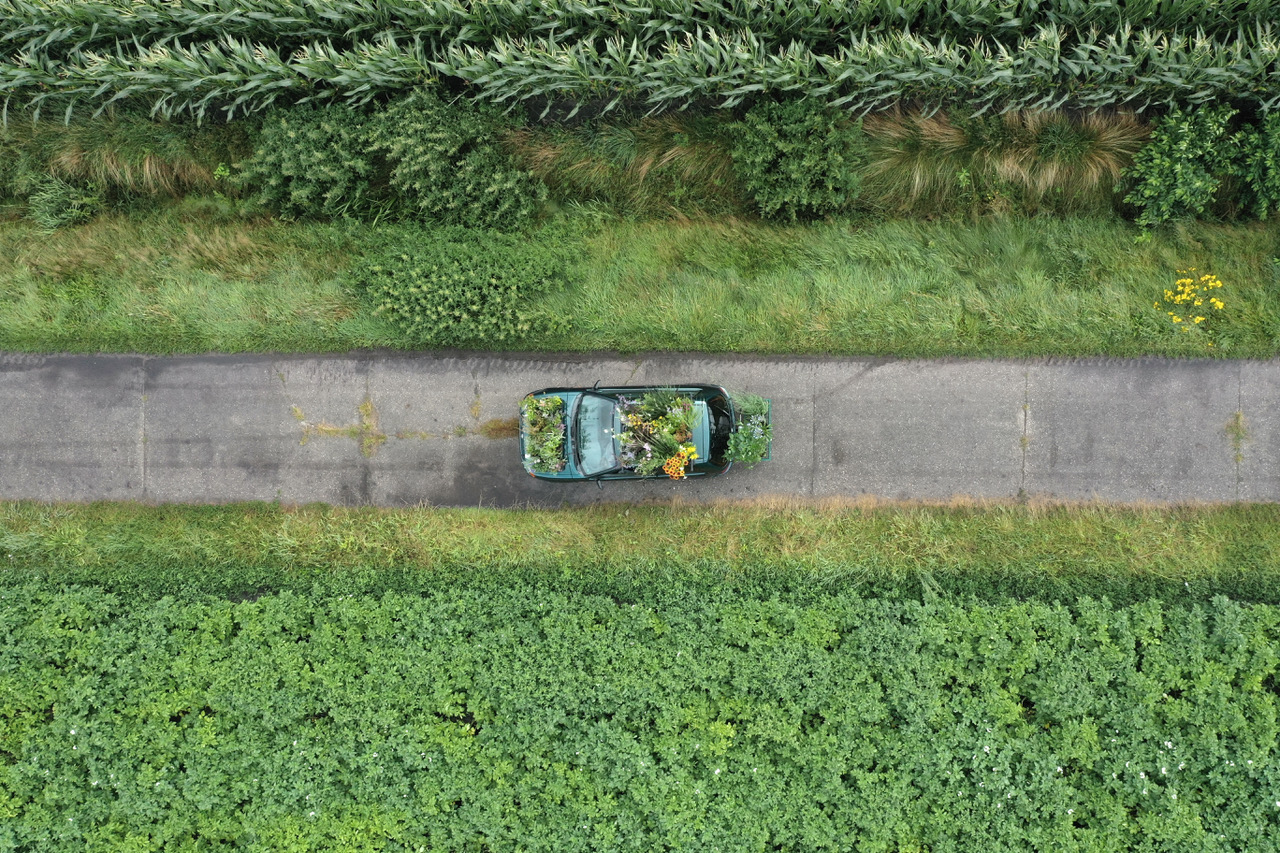 The Fries Museum in Leeuwarden has acquired two works by Inge Meijer that she developed last summer at Kunsthuis SYB.
Inge Meijer developed Handkerchiefs and the video work Car Garden during her residency in July and August, after which the works were shown during the triennial Langstme and in her solo show, Nothing is Something to be Seen at Gallery AKINCI in Amsterdam.
The works are part of her residency Community Garden; a project in which Inge collaborated with a group of volunteers from the Tropical Greenhouse. Her starting point was the work Duván Antonio Ramírez who grows plants on the roof of his house and transports them on his car. Caring for plants is a connecting factor in both the volunteers' and Ramírez's work. Meijer examined this relationship and translated it to her own car: an object that often shows little connection to its surroundings. She worked on a film in which the car becomes part of the landscape.
Kunsthuis SYB is proud to have contributed to the realization of these artworks.
With special thanks to: Erik Jepma, Sjoukje Hemminga, Hariët & Jouke Bouma, Antje & Sieb Gorter, Jan & Gepke Harmsma, Durk Schroor, Ria Kesting, Wilma Olthof, Amber de Vries, and all the volunteers of the Tropical Greenhouse.
This work was made possible with the support of: