13 September 2020
Sissel Marie Tonn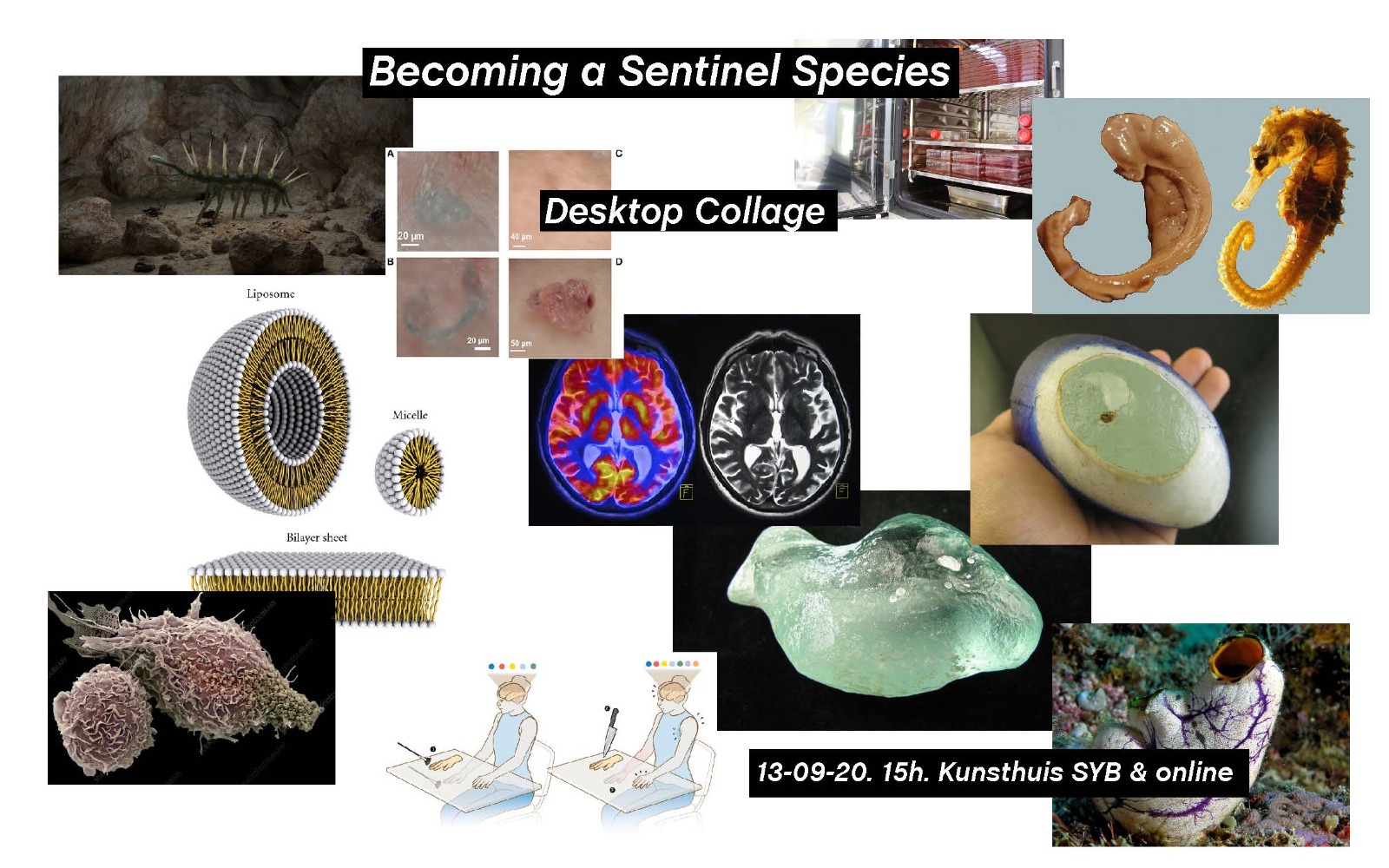 On Sunday the 13th of September, Sissel Marie Tonn will be presenting her project Becoming a Sentinel Species as a work-in-progress in a live desktop collage. You are kindly invited to join us for this presentation in Kunsthuis SYB (Beetsterzwaag), or to watch the live stream by clicking this link.
This project, which she is making in collaboration with Heather Leslie (Dept. of Environment and Health, VU Amsterdam) and Juan Garcia Vallejo (Dept. of Environment and Health, VU Amsterdam), combines scientific research with a speculative artistic strategy, to create a new narrative on humans as sentinel species who are exposed to microplastics.
he project won this year's BAD award (Bio Art and Design Award). Together with her team of scientists and dancers/choreographers, Sissel will be realizing this project between August and December. Sissel conducted the first part of her research at Kunsthuis SYB. The final installation will be exhibited at MU, Eindhoven on the 11th of December 2020, together with the other BAD award winners.