1 January 2015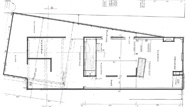 We started 2015 with a partly renewed Programming Committee. The old committee recently saw three seats vacated: Maritt Kuipers to our delight became SYB's new artistic director in October and Arjen de Leeuw and Angela Serino left SYB in December.
Starting 2015, current members Noor Nuyten and Timmy van Zoelen will be joined by the new members Tom Kok, Erica van Loon, Vincent van Velsen and Agnes Winter. We are very happy to have them and gladly introduce them to you here.
Noor Nuyten completed her postgraduate degree in 2011 at the HISK in Ghent. She grew up in Groningen and in 2009 obtained her Bachelor of Fine Arts there at Academy Minerva. She currently lives and works in Amsterdam. Last year she received an initial grant from the Mondriaan Fund. She has had several exhibitions in the Netherlands and abroad and her work is represented by Upstream Gallery, Amsterdam. Beside her work as an artist, she works as an educational assistant at the Stedelijk Museum Amsterdam, Nieuwe Vide in Haarlem and the National Opera and Ballet in Amsterdam. She also writes for Tubelight a.o. March 2012, she joined SYB's Programming Committee.
Timmy van Zoelen (b. IJsselstein, 1982) is a visual artist, living and working in Rotterdam and The Hague. He has completed a postgraduate programme at De Ateliers in Amsterdam (2013) and holds a MFA from Piet Zwart Institute in Rotterdam (2011). Recent shows include the solo Astroturfer at Galerie Fons Welters, Amsterdam (2014); and various group exhibitions including Zamboni for the Moose, Galerie Juliette Jongma, Amsterdam (2014); Blu Heron Social Club, Rotterdam (2013); Bourgeois Leftovers, De Appel, Amsterdam (2013); Offspring 2013 and LIMBODROME, De Ateliers, Amsterdam (2013, 2012); You took the part that once was my heart, The Hunterian, Glasgow International Festival of Visual Art (2012); :Hypercolon:, Smart Project Space, Amsterdam (2011) and Anthem for the People's Tomorrow, PZI Fine Arts Graduation show, Rotterdam (2011).
Together with artist Sybren Renema, Van Zoelen was a resident at SYB during the summer of 2010 with their project Het Fries Museum presenteert: Mata Hari's hoofd (The Frisian Museum presents: Mata Hari's head). In September 2013 he joined SYB's Programming Committee.
Tom Kok lives and works as a visual artist in Utrecht. He studied at the HKU and at the Piet Zwart Institute. Kok has participated in various group exhibitions in The Netherlands, Belgium and Germany. Furthermore, his work could be seen in various solo exhibitions at NP3 (Groningen) and Gallery Fortlaan 17 (Ghent), among others. He also collaborates with Jan Willem Deiman (Kok & Deiman) on a regular basis. Tom was artist in residence at Kunsthuis Syb himself in 2013 with his project Pumping Intuition.
Erica van Loon lives and works as a visual artist in Amsterdam. She studied Architectural Design at the Hogeschool voor de Kunsten Constantijn Huygens in Kampen and subsequently transferred to the Gerrit Rietveld Academie in Amsterdam where she graduated in visual arts. Van Loon works with a variety of media, combining video, photography, sculpture, drawing and performative elements. From 2005 to 2007 she was a participant at the post academic artists' institute De Ateliers in Amsterdam. She was an artist in residence at Kunsthuis SYB herself in 2010 with her project Veldwerk (Fieldwork). In 2012 she stayed at the Banff Centre for the Arts in Canada through the Mondriaan Foundation and in 2015 she is a resident at Artist on a Hill in Switzerland.
Vincent van Velsen has a background in international business, art and architectural history and is a freelance researcher, writer and curator. He frequently contributes to magazines such as Metropolis M and Volume and also writes for several institutions among which are SMBA, Castrum Peregrini, Lokaal01 and Platform BK. In addition he is part of the editorial board of the new cultural platform We Are Public. In 2013 and 2014 Vincent van Velsen was a member of SYB's Writers Programme.
Agnes Winter (Groningen) is an art historian and art critic. She is currently enrolled in the Research Master Art History at the Rijksuniversiteit Groningen, specializing in Curatorial Studies. During her studies she has done extensive research on the functioning and importance of small art initiatives. She has a.o. worked with de Zaak Nu on a large scale research project, resulting in the publication of 'Nu is het Zaak'. In addition she works for the on- and offline art magazine Tubelight as web editor.
Starting 2015 Agnes Winter joins SYB's Programming Committee as well as it's Writers Programme.