23 March till 3 April 2022
Collaboration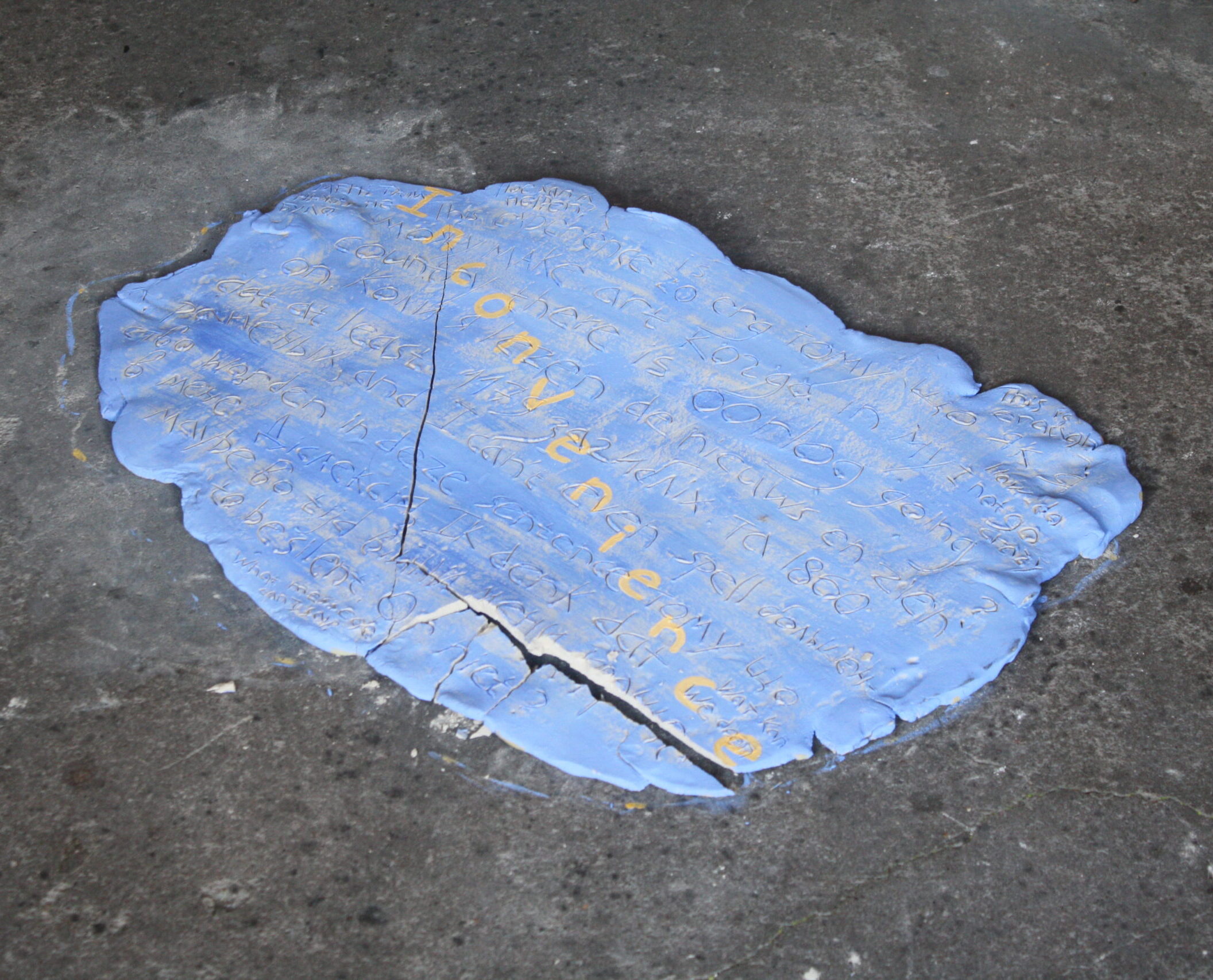 What can you do and make in 24 hours? From March 23th to April 3rd, 18 third- and fourth-year students from Academy Minerva will spend one day and one night at Kunsthuis SYB.
The students can either work individually on their research and/or artwork or work as a couple. The selected students are:
Abel Bravo & Liza Kolomiiets
Charly Ros
Lily Dollner & Martina Priehodova
Satja Jakob Jurc Blagovic & Paula Röennau
Aisha Hachem & Lorenzo Modestini
Jeanine de Weerd & Nynke Krottje
Maaike Meindertsma & Julie Tuinman
Caillyn Vos
Alex Maier & Timothy Lewis
Dionysia Yioukka & Alexandra Panayiotidou
About the project
The third- and fourth-year students were asked to send a proposal for a residency of 24 hours at Kunsthuis SYB. During their ultra-short residency, the artists will be supervised from a distance and given space and time to develop new work or reflect on their practice. With this project, SYB offers the art students an opportunity to gain experience with working as an artist-in-residency, planning and executing a project on location.
On Sunday the 3rd of April, Kunsthuis SYB opens its doors to show the results of the 24-hour residencies. After each stay of 24 hours, the students of Minerva Art Academy left traces of their research. Hints of process, documentation and try-outs are scattered in the house.
From 13:00 to 17:00 everyone is welcome to come visit and see what the students have done.
The format of the 24-hour residencies was developed for Kunsthuis SYB by Noor Nuyten and the Sober and Lonely Institute for Contemporary Art (SLICA), an art initiative in South Africa. This project is made possible by Academy Minerva.
Organisation
Gisanne Hendriks (coordinator SYB) will collaborate with Roza Kootstra to organize the project. Roza Kootstra is a half-French half-Dutch artist who moved to Groningen for her studies at Academy Minerva. Now she seeks ways to connect different worlds together, such as Art and Healthcare, and promote collaborations among individuals. After taking part in the 24 Hours residency in 2021, she fell in love with the house and wants to share her experience with others.
SYB's program is supported by the Mondrian Fund and the Province of Friesland. This project was realized in collaboration with Academie Minerva.