25 September till 7 November 2023
Residency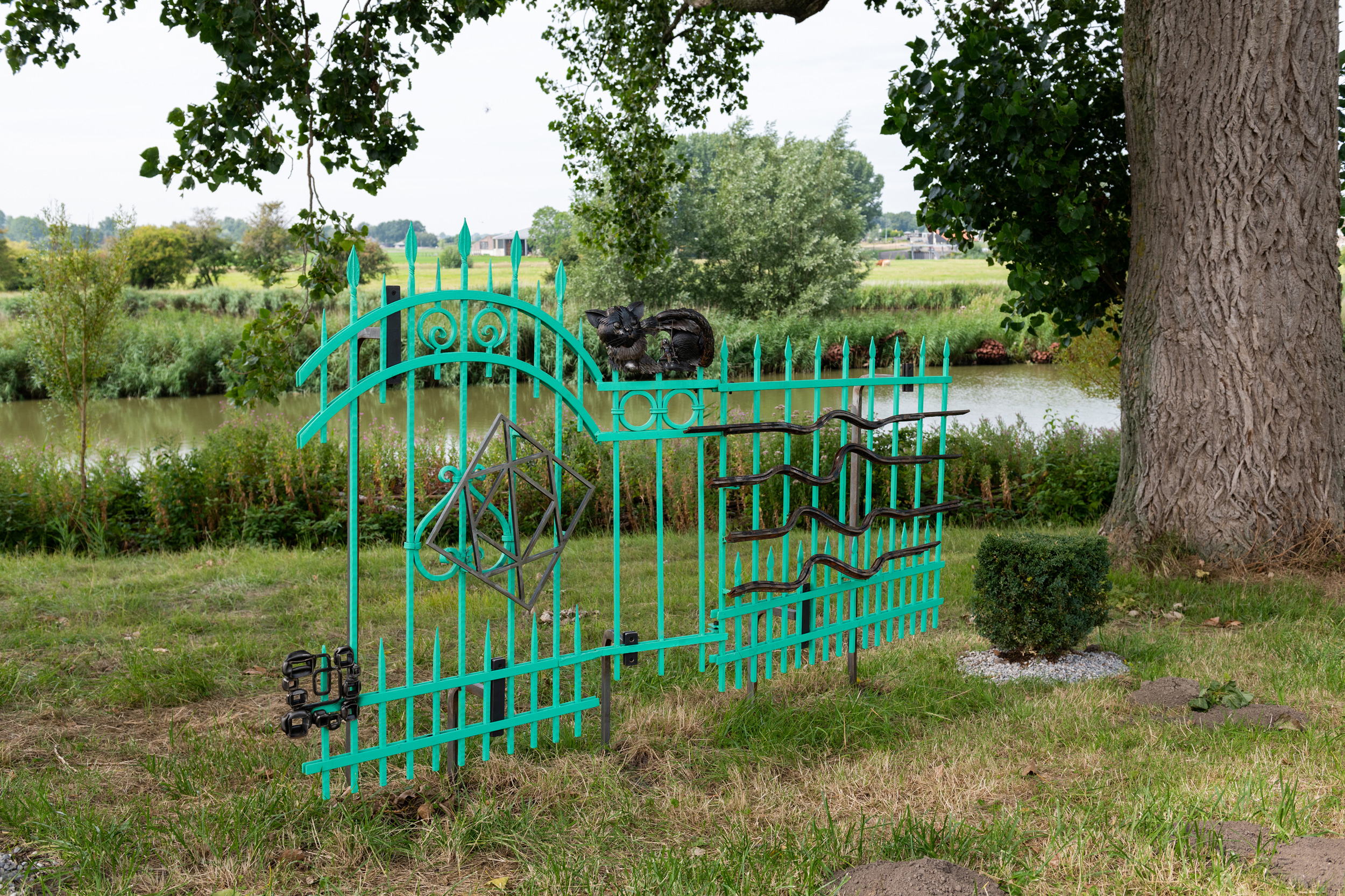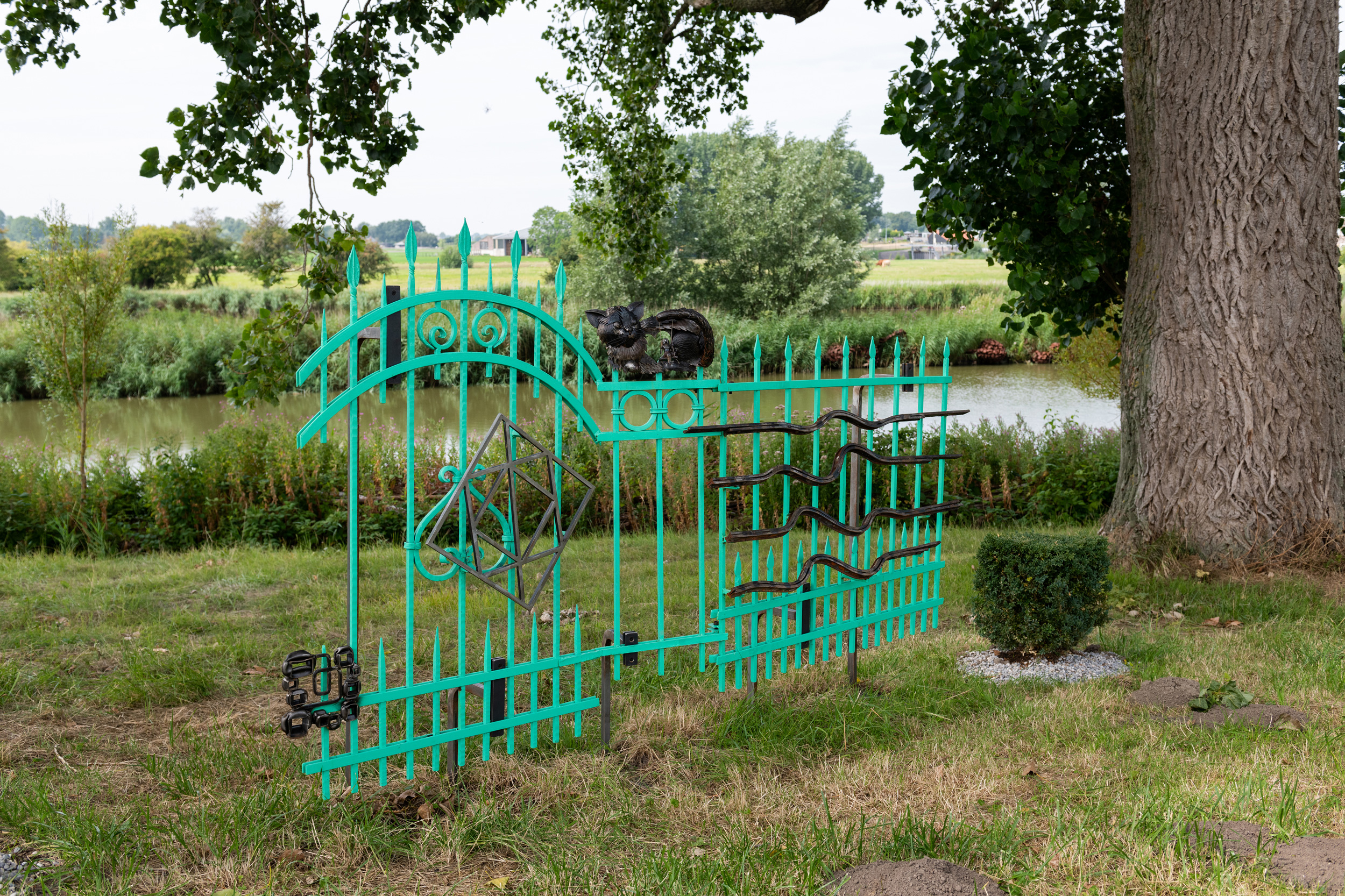 Kunsthuis Syb welcomes artist Alban Karsten for a research residency from Sept. 25, through Nov. 7. At SYB, Karsten will work on his research entitled 'The Fences of Beetsterzwaag'.
For a number of years, Alban Karsten has been researching the curious history of fences, with the adjacent histories of equestrian obstacles and contemporary disaster prevention.
During his residency at Kunsthuis SYB, the artist takes the next step within this research by creating a form of storytelling in fences. In The Fences of Beetsterzwaag, he looks into the history and meaning of fences in the residential village. One of the objectives is to develop a sculptural form where regional stories, myths, village gossip, history and lies are interwoven into a patchwork of narratives. These are stories 'on the fence', made visible as articulations of his artistic investigation. Additionally, Karsten researches at the Frisian archive Tresoar and joins a variety of local clubs.
In the period of Karsten's residency, SYB is open on Saturdays and Sundays from 13:00 – 17:00. On Sunday, November 5, Kunsthuis SYB organizes a presentation to conclude Karsten's residency. Keep an eye on our website for more information on the presentation.
About the artist
Alban Karsten is a conceptual artist who creates performances and sculptures out of a strong curiosity about 'the other'. He regularly invites professionals from different fields – such as a social psychologist, blacksmiths and a hypnotherapist – to collaborate with him on his projects. In these collaborations, he tries to integrate their methods and expertise into his work, and thereby give them a major role in the outcome of the work. Through his projects, Alban explores what it takes to be an expert, and what authorship and singularity mean when part of the direction is handed over.
Alban received his bachelor's degree from Academie Minerva (Groningen, NL) and his master's degree from Sandberg Institute (Amsterdam, NL). He lives and works in Amsterdam and was one of the founders of artist-run project space De Gym (Groningen, NL).
His work has been exhibited at De Appel (Amsterdam, NL), International Design Biennial (St. Etienne, FR), Sign (Groningen, NL), Kunstfort bij Vijfhuizen (Vijfhuizen, NL), Museum für Kunst & Gewerbe (Hamburg, DE), W139 (Amsterdam, NL), Combo (Venice, IT), Het Resort (Groningen, NL), Am Ende Des Tages (Düsseldorf, DE), Macao (Milan, IT), De Fabriek (Eindhoven, NL) and Huis Marseille (Amsterdam, NL).
The residency is made possible by: