1 August till 25 September 2016
Residency Helen Dowling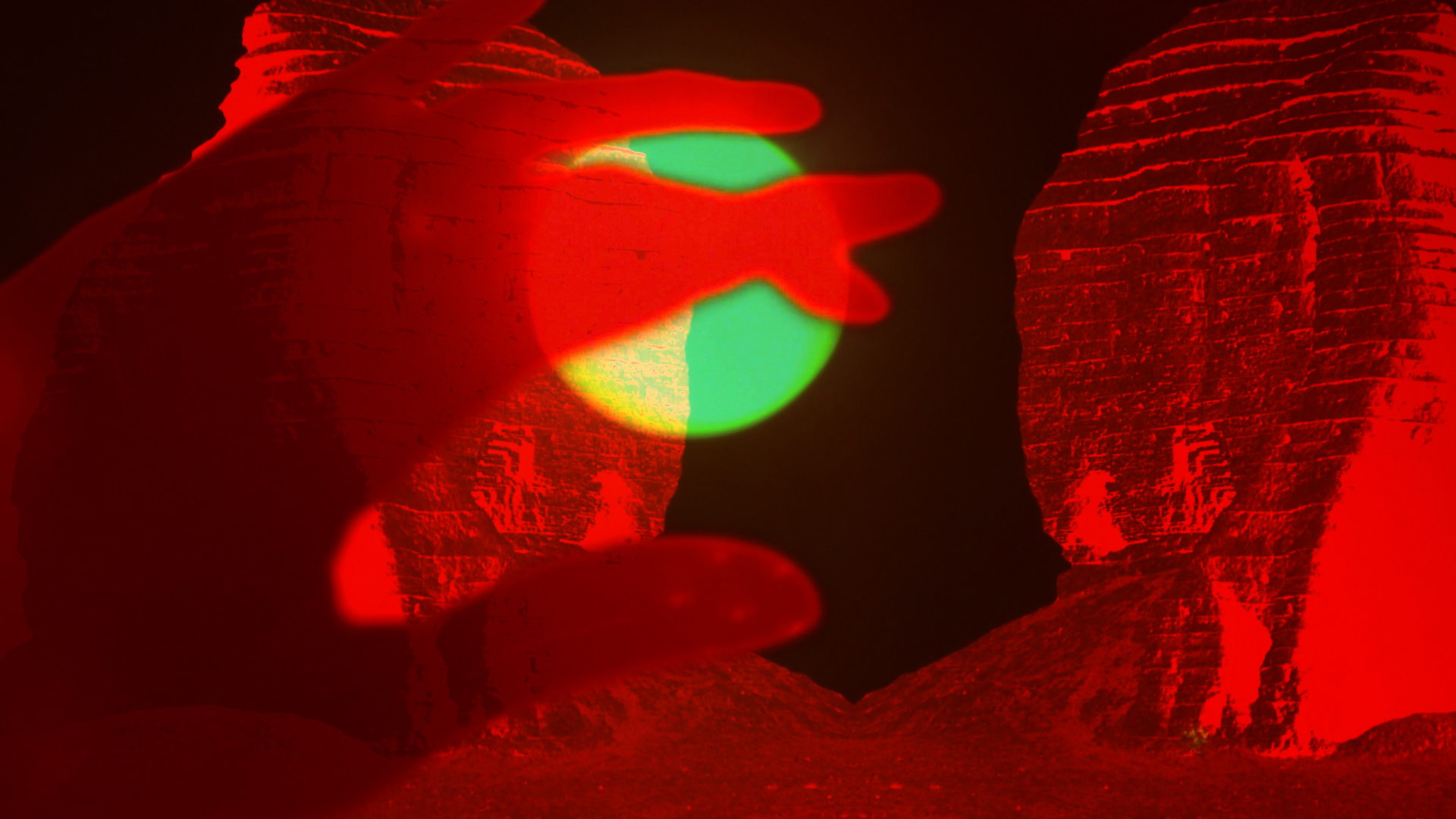 A school of tropical fish. Shooting nervously past each other, guided by the sound of a crackling fire. Then three cheerful twenty-somethings snorkeling in a bright pink ocean. In between a shot of the water's surface taken from the cool depths, behind it the blazing sun, to a soundtrack of sharp shrieking cicadas. Helen Dowling's The Burning Time Slideshow (2015) has a curiously pleasing effect on the viewer. The film is a stimulating associative montage of colours, images and sounds in which you're just able to make out a run-of-the-mill holiday video. An enchanting dip in our collective holiday consciousness. 

Helen Dowling (1982, UK) works with video, photography and digital imaging. She is interested in the generic image of the landscape; a landscape that evokes a feeling of recognition without referring to a specific place.
In the coming weeks with Kunsthuis SYB as her base, she will be exploring the Frisian Islands and the Frisian coastline in search of visual and audio material which resonates this landscape's specific quality. In her editing room she cuts her recorded material mixing it with stock images and other found images and sound fragments from around the world, in pursuit of a common ground where the artist and viewer are able to meet in a shared emotional and sensory sensitivity.
Every Saturday during her stay in SYB, Helen Dowling will show a stage of her work in progress, enabling regular visitors to follow her intuitive and capricious creative process. The final edit can also be seen in Kunsthuis SYB on xxx August.


Helen Dowling (UK, 1982) studied at Goldsmiths College and the Slade School of Fine Art in London, and was a resident at the Rijksakademie in Amsterdam in 2010/2011. Earlier this year her work could be seen in Close-Up, A New Generation of Film and Video Artists in the Netherlands in the EYE Film Institute in Amsterdam.