10 July 2022
in Kunsthuis SYB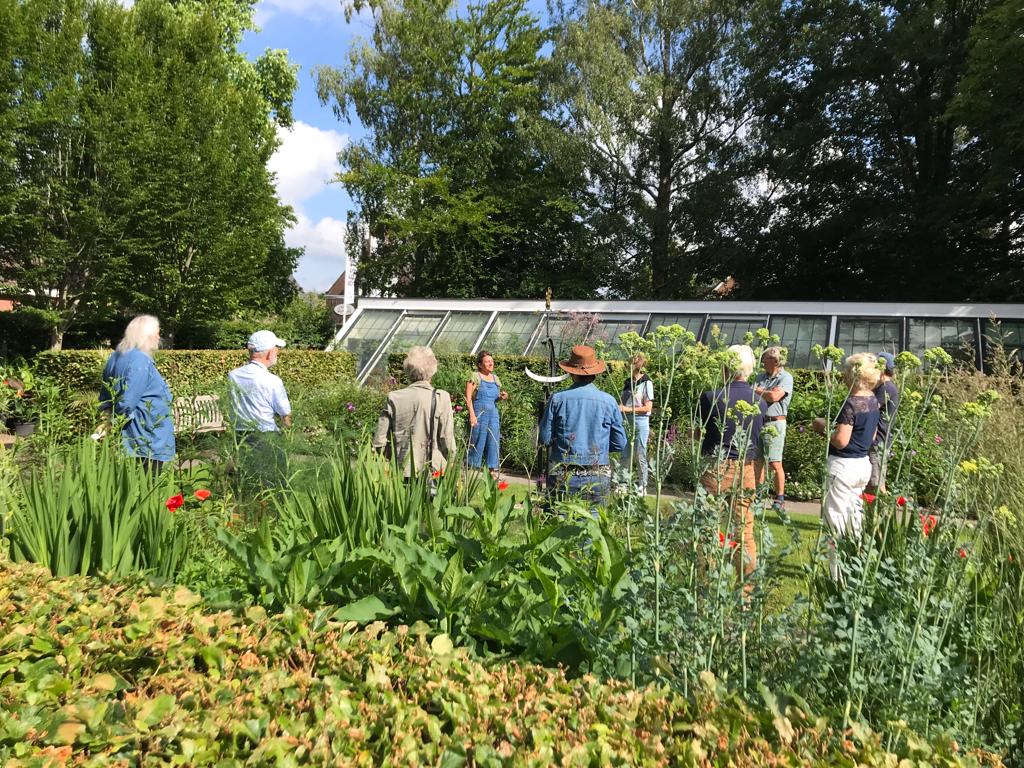 On Sunday July 10, at 3 pm Sol Archer will present the film he made during his residency Gardening Practices at Kunsthuis SYB. 
You are kindly invited to join us from 1:00 – 5:00 pm on an open afternoon. Around 3:00 pm, Sol will briefly explain something about his research and findings.
Residency
From May 30, Sol Archer was in residence at Kunsthuis SYB where he worked on his research about the maintenance of environments and ecosystems through gardening practices.
The botanic garden of the 18 and 19th century permitted the creation of dis-continuous geographical space, images and bubbles of tropics, desert, sierra, and all kinds of distant environments through the artful construction of climates.
Sol worked together with people around Beetsterzwaag and the Tropical Greenhouse on their practices of making and maintaining conditions for plants from very different places to live in Friesland. He worked together with singer Jeanette Huizinga on making a sound environment with the volunteers of the Tropical Greenhouse using 19th-century musical transcriptions of Brazilian animal calls from the archive of Instituto Hercule Florence.
This project is kindly supported by: