9 till 10 November 2023
Collaboration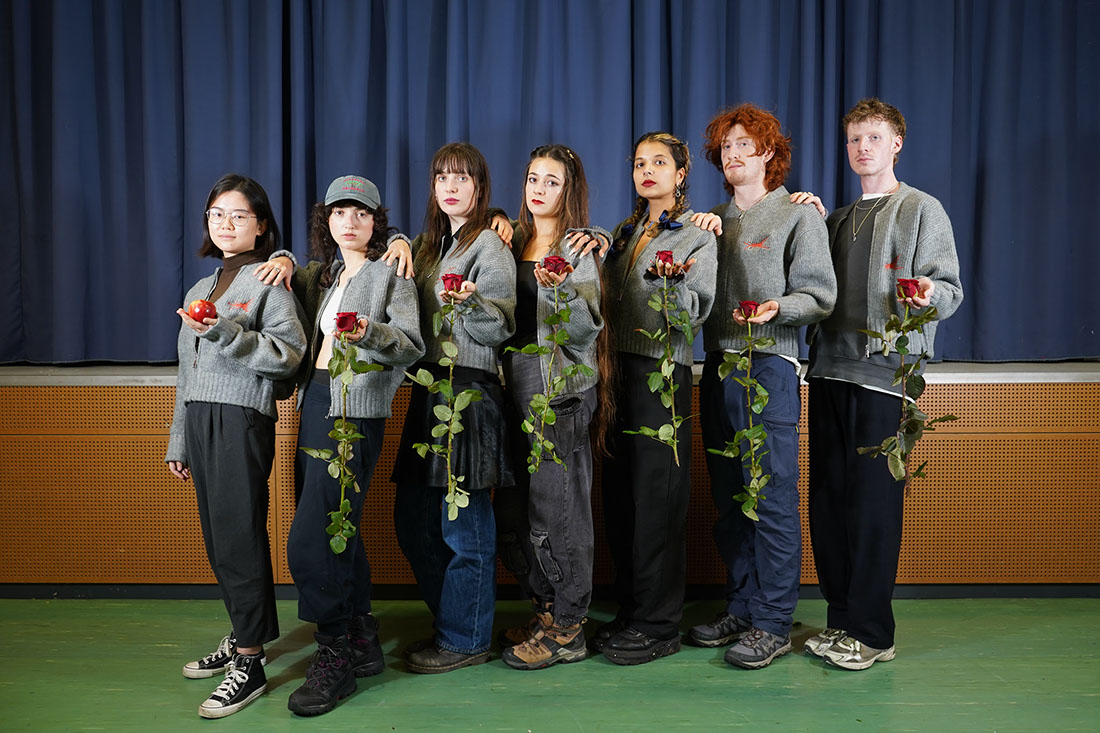 We are pleased to announce this year's Midseason program at SYB.
Kunsthuis SYB and het resort (Groningen) are working together since 2019 on Midseason: a program for starting artists. This project started as part of Artist In Space, a program developed by the small art initiatives from Drenthe, Groningen and Friesland to further develop and facilitate Northern art talent.
This year the participating artists will stay 2 days in SYB for two workshops. The central question for the program is How to talk and write about art communally? During two days at Kunsthuis SYB we come together to unpack practices in a group setting, relate the work to each other and to the environment as well as participate in a writing workshop and a book presentation.
Participating artists: Alex Murphy, Beth (Ka Yi) Wong, Jens Huls, Lily Dollner, Madeleine Elisabeth Peccoux, Naomi Hubèrt, Silke Riis.
Workshop 1 – group critique – with Liza Prins
Liza Prins is an artist, researcher and writer based in Amsterdam. She was trained as an artist at the Gerrit Rietveld Academy in Amsterdam and at the School of the Art Institute of Chicago and graduated with masters degree in Artistic Research from the University of Amsterdam, where her thesis focused on the intersections between feminist, new materialist methodology and performative artistic practices.
Workshop 2 – on writing – with Becket Flannery
Becket Flannery is an artist and writer. He received his MFA from the University of Southern California in 2014 and attended the Rijksakademie residency program in 2016–2017. He has presented his text-based work for bologna (NL), How To Show Up? (NL), Castrum Pelegrini (NL), If I Can't Dance, I Don't Want to Be Part of Your Revolution (NL), Present Tense Pamphlets (US), Public Fiction (US), and Chin's Push (US), among others. He has written texts for exhibitions at Shimmer, Rotterdam, NL; De Pont Museum, Tilburg, NL; Gluck50, Milan, IT; FRAC Champagne-Ardennes, Reims, FR; and S.M.A.K., Gent, BE, among others. The Chance Event, Wherein… is his first book, forthcoming from Athénée Press. He has recently exhibited (as Becket MWN) at the Grazer Kunstverein, Graz, AT; Mery Gates, New York, US; Kunsthalle Fribourg, Fribourg, CH; Broadway, Amsterdam, NL; and SculptureCenter, New York, US, among others.