8 May till 18 June 2023
Residency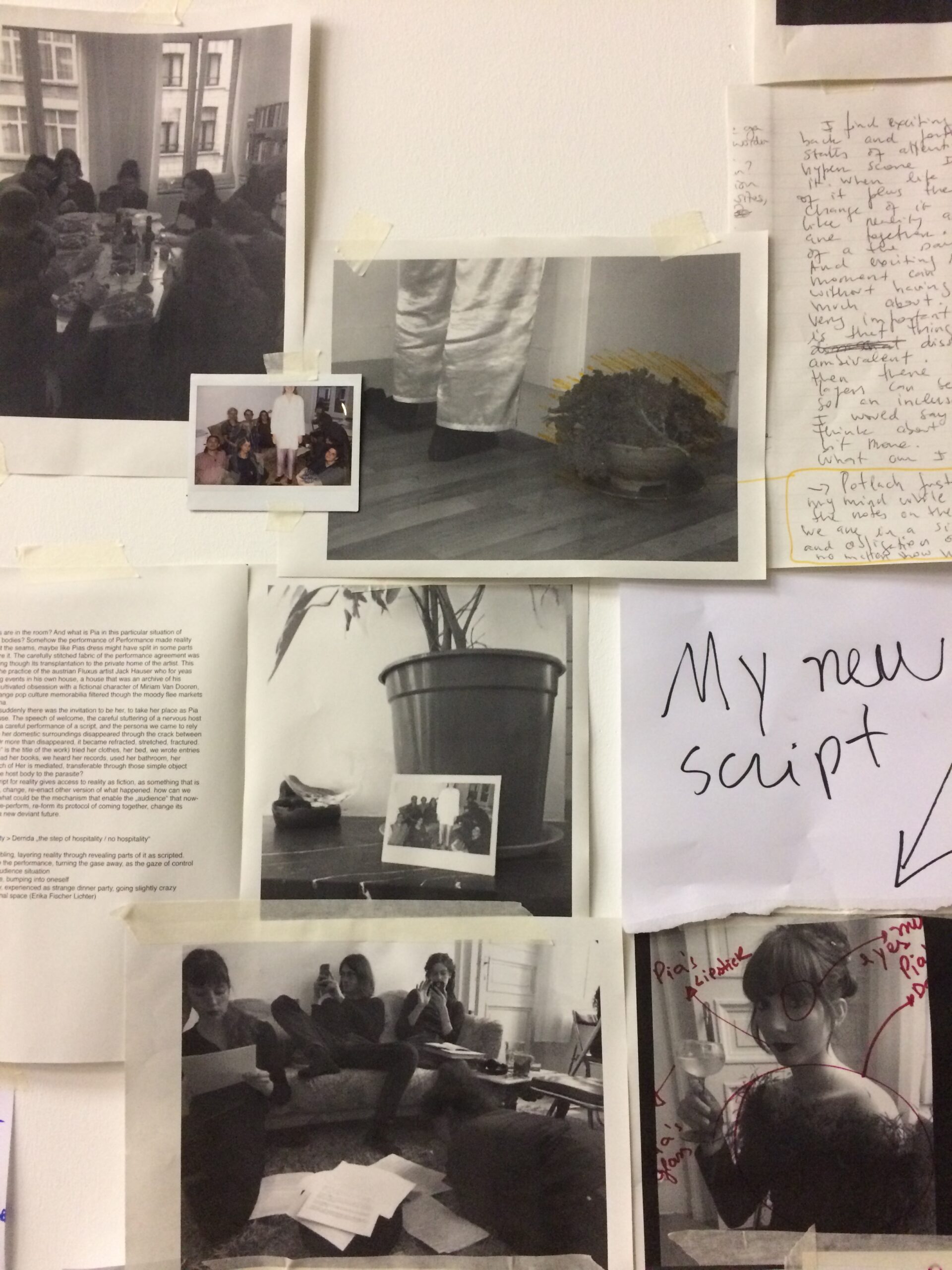 From May 8 to June 18, artist-researchers Pia Louwerens and Katinka van Gorkum are guests at Kunsthuis SYB, where they are researching and unlocking the former Lesbisch Archief Leeuwarden (Lesbian Archive Leeuwarden) by way of artistic methods.
In 1979, Henny Smid and Majo Georgie began an archive documenting lesbian history in their home in Leeuwarden. In 1982-1983, after a call went out through the community to keep lesbian lives and experiences from falling into oblivion, this led to the creation of a constellation of regional archives of which the Lesbian Archive Leeuwarden, which by then occupied two rooms, became part.
Since Pia and Katinka lived together in a studio apartment in The Hague in 2012, they have been in conversation about the art world, feminism, parasites, public spaces, the house, the cat, the dishes and both of their art practices. During their residency at SYB they address the term "roommates"; a term with a queer innuendo, as it was and is used by (and for) people who live together in a romantic relationship but do not want or cannot share it with the outside world. During their residency, Pia and Katinka work with their own archive of their cohabitation and the convergence of their art practices, and the history and materials from the Lesbian Archive Leeuwarden.
Archiving is a certain relationship to materials and texts that makes them readable and keeps them accessible. At SYB, Pia and Katinka explore how to deal with the archive as "living" material. Using methods such as copying, quoting, imitation, and the re-enactment of found material, they both follow and make the "echoes" and "traces" of the archive. In doing so, performative presentations and the exploration of the physical material of the archive intertwine.
Their goal is not to offer a conclusion or a final selection and interpretation of the material, but rather to focus on mutability and shifting perspectives. Thus the archive becomes a third roommate in dialogue with the environment in and around Kunsthuis SYB, traces of previous residents, visitors and Pia and Katinka's art practices.
During their residency, Kunsthuis SYB is open on Saturdays and Sundays from 13:00 – 17:00 hrs.
Lesbian Archive Leeuwarden
The purpose of the Lesbian Archive Leeuwarden was to support the lesbian emancipation project with information, and aimed to equally reflect women from different minority groups, with an emphasis on lesbians, women of color, and Jewish and working class women. The archive soon became too large for Henny Smid's living room, and in 1987 it moved into a building in Leeuwarden, which was named Anna Blaman Huis. The archive contained books, photographs, posters, buttons, cassette tapes, theses, clothing, scientific publications and anything else related to the emancipation of lesbian women and disadvantaged groups in society. In 2013, the Anna Blaman House was closed for financial reasons, and the archive was moved to other archives such as Tresoar in Leeuwarden and IHLIA in Amsterdam.
About the artists
Throughout their friendship and cohabitation, Pia Louwerens and Katinka van Gorkum have been in continuous conversation about the spectrum between opening/show/exposing on the one hand and inwardness/privacy/home on the other. In their respective art practices, these themes are expressed differently.
Pia makes performances in which she tries to understand how the artwork, artist and the (institutional) context produce each other. She imagines these relationships as an intertextual network, or script, which she can "co-write" through performance, spoken and written text. She often works with appropriation and (self)citation, re-using old scripts in new performances. Because of this her performances form their own archive. She sees this as a way to develop forms of publication and exhibition that do not require transparency or visibility, but instead add more and more layers to the work.
Katinka explores the idea of the house and feeling at home by making private spaces public and by challenging the very idea of the house as a stable base. She is currently doing this through the medium of writing. She recently undertook a research on the Rotterdam-based and openly lesbian writer Anna Blaman, which led, among other things, to a short story in which the main character hides in Blaman's virtual bedroom.
Call
Pia and Katinka would like to get in touch with people who were involved with the Lesbian Archive Leeuwarden, as organizers, volunteers and of course as visitors. Do you have more information? Please contact Katinka at vangorkum.katinka@gmail.com or send an e-mail to info@kunsthuissyb.nl. Of course you can also drop by, from May 8 to June 18 Kunsthuis SYB is open on Saturdays and Sundays from 13:00-17:00.
This project is made possible by: