14 till 15 September 2019
Presentation & symposium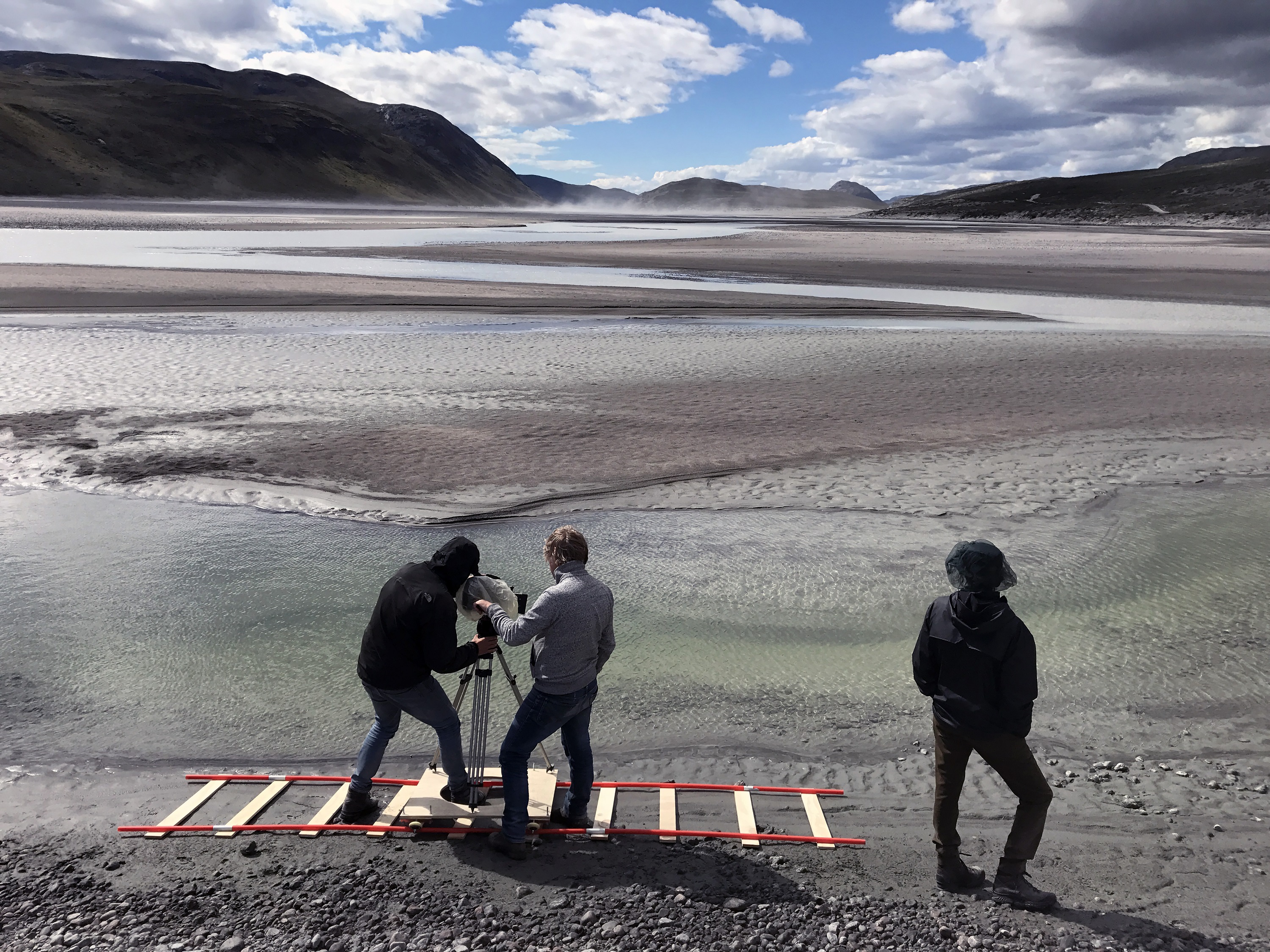 Jasper Coppes has been working at SYB since August this year. At SYB, Jasper has been editing a film he shot in Greenland over the Summer, and is also using the location of Beetsterzwaag to research the Frisian landscape (especially the Wadden).
In his recent work, Jasper focused on the processes that shape our landscape and cultural heritage, but also our collective memory. Does the ongoing geological formation of the earth affect the way we think about it? And vice versa: what influence does our thinking have on our environment? And: how can this interaction between mind and environment be mapped?
Following his research in Greenland and Scotland, Jasper Coppes considers his residency at SYB as a return to his "home base" in the Netherlands. Here, he aims to examine his relationship with the Dutch landscape. Focusing primarily on the Wadden, Jasper investigates how salt and gas extraction influence the subsidence of the Wadden Sea area, and what effect the rising seas and the decreasing sediment have on this particular landscape, while also wondering who will be assisting us in these difficulties?
Final presentation 14 and 15 September: 1:00 pm – 5:00 pm
Jasper Coppes presents the results of his research An Unfinished Ode to Mud on 14 and 15 September in Kunsthuis SYB. On Saturday 14 (National Heritage Day) and Sunday 15 September, he will show parts of his film, a sound composition that was previously installed at the Into The Great Wide Open festival, and printed video stills.
Symposium September 15: 3 p.m.
The starting point of this symposium is a text by Ursula K. Le Guin, "Don't take me for granite", in which the soil gets a voice. Wim van Egmond shows us images of the Wadden at a microbic level, and Jasper himself discusses his research, his film, and landscape as a living entity. Josje Hattink, from SYB Circles, will be moderating the afternoon. During her project at SYB, titled Drach, she investigated the geographic and cultural history of the peat areas around Beetsterzwaag.
Jasper Coppes (1984, Amsterdam) lives and works in Amsterdam. He studied at the Gerrit Rietveld Academy in Amsterdam, completed his Master's at the Glasgow School of Art in 2014, and was a resident at the Jan van Eyck Academy for two years. His work has been exhibited at: Grazer Kunstverein, Oude Kerk Amsterdam, Galerie van Gelder and M HKA Antwerp.
An Ode to Mud is kindly supported by the Mondriaan Fund.