7 February till 20 March 2022
Residency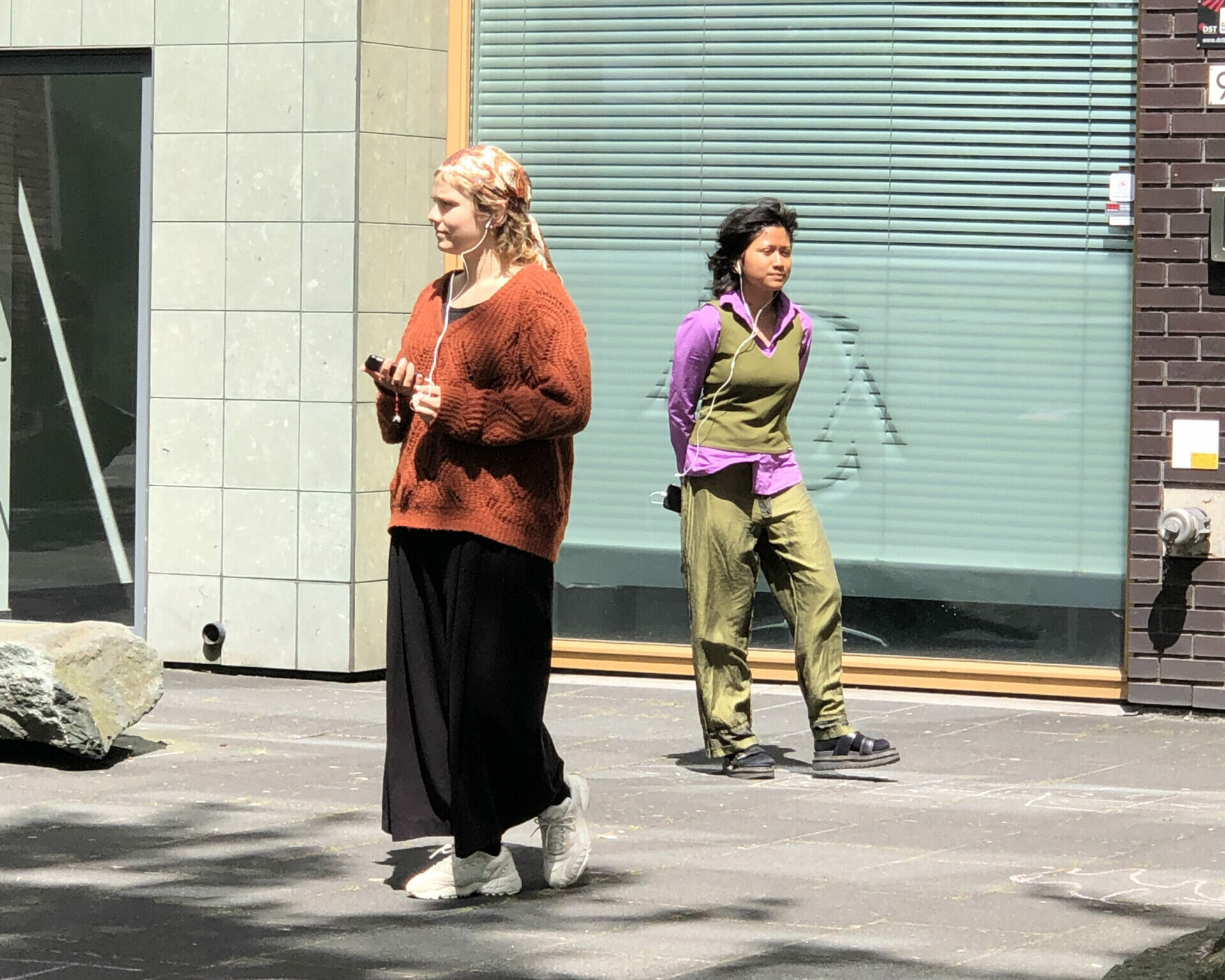 Liza Prins is the next artist to be a guest at Kunsthuis SYB for a residency. From 7 February to 20 March, she will delve into the life and work of Tiny Mulder.
Tiny Mulder (1921–2010) was a writer, poet, journalist and member of the Frisian resistance during World War 2. Her insistence on writing in (west) Frisian, a language that was only spoken and understood by (very) roughly 700.000 people[1], caught Liza's attention as an act of resistance to nationalistic forces of destruction of local cultures, especially in the 1940's.
During her residency Liza will explore the idea of language as resistance, but also the Frisian language both as a specifically situated case of it in a Dutch context and as a vehicle to start learning (about) a non-foreign minority language and its pronunciation and embodiment. In learning about and with the Frisian language the work and life of Tiny Mulder will be both a key element in the method of researching and source of inspiration. A source she will use for the embodiment of language is a theory put forward by Adriana Cavarero in her book For More Than One Voice, a theory that stresses that whenever a philosophy of voice was elaborated on (and this didn't happen too often) it without exception spoke about voice as a general concept, not about the specificity of the embodied event. She argues that we need to pay attention again to specific embodied (use of) voices and work with it ourselves.
With these practices and ideas in mind, Liza wants to develop a workshop/collective learning experience in which participants will get to embody the poetic work of Tiny Mulder, while resisting any literal forms of translation, and thereby resisting the violence such a translation (into Dutch) would do to her work. A second element that Liza will work on will be a collection of texts in Frisian and English, including several of Tiny Mulder's poems, annotated with self-developed notes on pronunciation, a text on her life and work as a writer and resistance heroine, an essay on vocal use and on a philosophy of the specificity of voice and language as a form of resistance.
Liza will work together with Ed Knotter (Frisian teacher and translator for Kunsthuis SYB) to get a hinge of the tonalities expressed in Frisian (voices), the history of Frisian and (non-)translations. She will also work with Tresoar, the archive that holds many treasures when it comes to Frisian language and culture, among which are audio recordings of Tiny Mulder.
During Liza's residency, Kunsthuis SYB will be open on Saturdays and Sundays from 1:00 – 5:00 pm – subject to measures regarding the coronavirus.
About the artist
Liza Prins is an artist, researcher and writer based in Amsterdam. She was trained as an artist at the Gerrit Rietveld Academy in Amsterdam and at the School of the Art Institute of Chicago and graduated with masters degree in Artistic Research from the University of Amsterdam, where her thesis focused on the intersections between feminist, new materialist methodology and performative artistic practices. Her current work focuses on reinterpreting and revaluing forms of labor that are often coded as feminine. Through collaborative and personal writings and performative works, she recalls those practices that have been forced to the margins of society because, in the eye of an aggressive capitalist ideology, they are not part of progress, or even a danger to it. In recent works her focus has been shifting slightly from the actual labor to the voice-based practices that were developed in interaction with work, not seldomly as a form of resistance, as was the case with the worksongs of industrialization. Her work has been exhibited in Nieuw Dakota in Amsterdam, Stedelijk Museum Bureau Amsterdam, Hotel Maria kapel in Hoorn, The Roger Brown house in Chicago among other places. Her writings have been published in academic and less-academic journals, books and zines, like Metropolis M, Snaky Zine, ANTENNAE and Platform Taak. In 2019 she received a young talent grant from the Mondriaan Fund.
—
Liza is interested in finding more information about Tiny Mulder her life and work. Please contact Liza Prins if you have more information: lizaprins@gmail.com or send an email to info@kunsthuissyb.nl.
[1] In 1976, source: Gordon, Raymond G., Jr. (ed.), 2005. Ethnologue: Languages of the World, Fifteenth edition. Dallas, Tex.: SIL International. Online version
This project is kindly supported by: