8 June till 22 July 2018
Residency Anne Marijn Voorhorst, Minne Kersten, Marlena von Wedel & Charlott Weise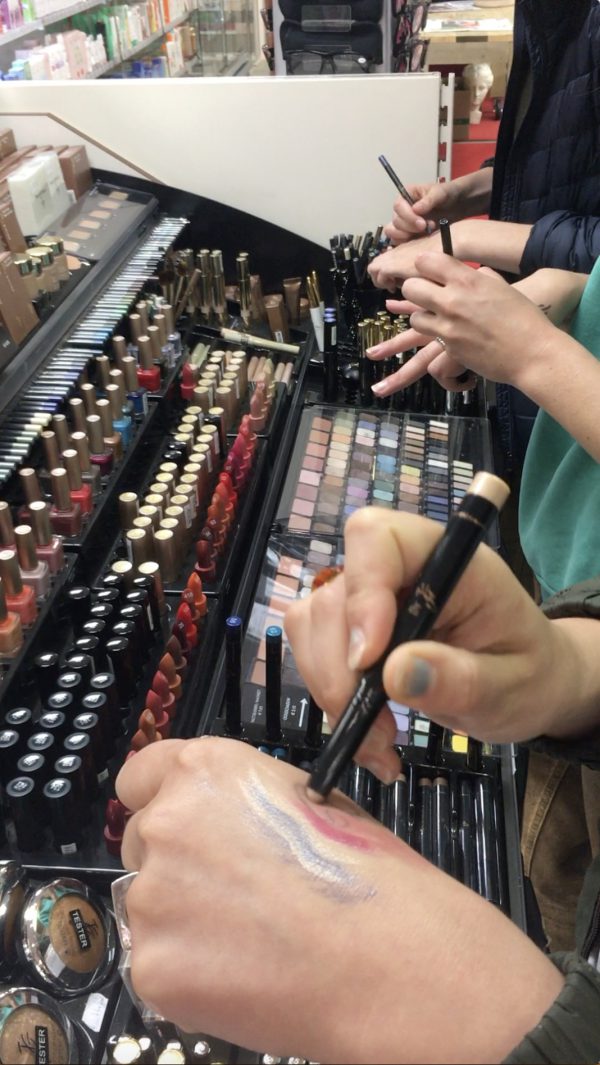 The slowness, the patience, the receptiveness, the stagnation. Certainly not starting positions where you think: it's gonna happen now! No, silence prevails; we wait in expectation, in limbo. Passivity opens a world that we'd rather not see. We prefer a world of action: achieving goals, making statements. Bam, bam, bam!
Why do we actually view passivity as something less worthy? Wonders the artist and writer Anne Marijn Voorhorst.  Passivity may be the path of least resistance, but opening yourself up to the world around you without resistance may also lead to an extraordinarily intensive creative process. This is a way of working which female artists in particular could be very strong in, as it is so radically different to the male-dominated style of thinking and doing.
"Passivity", writes the French feminist, writer and philosopher Hélène Cixous, "is simultaneously an authorization and a technique. This form of passivity is our way – a truly active way – to get to know things by getting to know ourselves through the things."
Anne Marijn Voorhorst asked three female artists to spend six weeks with her researching what passivity is, and where a passive work attitude can lead to. And what could be a better place than the quiet "nothing ever happens here" Beetsterzwaag?
The four artists involve each other in their creative processes, for example by organising daily morning rituals and afternoon meetings for one another. They discuss, read aloud to each other, listen, observe and await… These methods create a space in which – free from goals and critical blockages – new work can emerge. At the end of the residency, they will present their work in an exhibition (during the Beetsterzwaag Art Weekend on 14th and 15th July) and will have laid the basis for a publication in which they can further develop their research in imagery as well as text.
Anne Marijn Voorhorst (1992, NL) is a writer and visual artist. In her work she explores the potential of storytelling with complete dedication. At the same time, she is fascinated by linguistics, the form of language, the sounds and the relationship between language and (female) agency. In SYB, Anne Marijn wants to delve further into the story without a plot and into the internal monologue. She will write about passive characters who allow themselves to be led and moved by their surroundings like a river or a stone. By blending poetry and prose, Anne Marijn seeks a path to a deeper layer of language.
Minne Kersten (1993, NL) makes sculptures and installations that stem from fictional tales. In this she examines how written language and the physical image relate to one another. The focus is often on the interaction between the human body and the designed world of objects. At a microscopic level, she observes how people and objects coexist. In SYB, Minne is working on a series of objects which she calls 'safe-keepers'. This is a play on the term keepsake: an object that carries a memory of a person or a situation. Minne links to this the notion that there are active elements in the substance of objects. In this way, a 'passive' object can be set in motion through fiction.
The work of Marlena von Wedel (1989, DE) often begins as a performance that she subsequently transforms into a lively video. Marlena is interested in the idea of "performative cinema": a continual exchange of imagery, script and thought in which the cinematographic production process revolves around itself. In addition, she is fascinated by rituals and ceremonies and by what in ethnography is called the "period of liminality": a moment in a rite of passage in which the participant finds himself between two stages. He can no longer identify with where he comes from, yet also doesn't have the social status he is heading towards. He is on a threshold. In SYB, Marlena explores this idea by connecting the periods of liminality in her own life to those of the other three artists.
Charlott Weise (1991, DE) views painting as a way of writing. In her paintings, abstract or figurative forms circle around experiences, ideas and obsessions from her own life. Charlott likes to play in her work with the decorative or the pattern, which was always considered to be something frivolous in art history, something less worthy. For Charlott this decorativeness has something feminine, an active passivity. In SYB, Charlott wants to document her own process of letting go in drawings and paintings in which she portrays emblematic, female protagonists from history and contemporary culture in banal controversies.
—