21 October 2022
News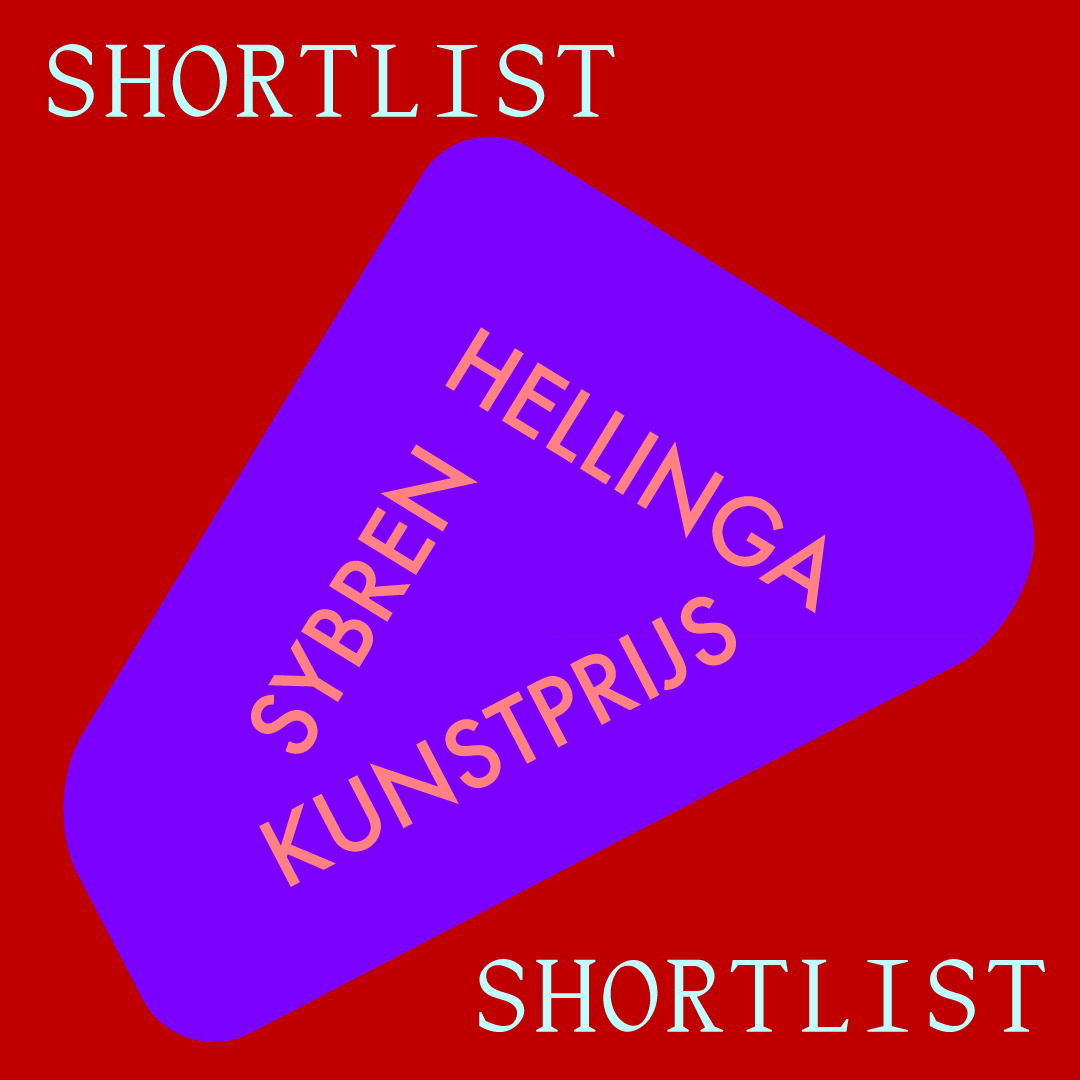 Kunsthuis SYB is pleased to announce the shortlist for the Sybren Hellinga Art Prize 2022. The award ceremony and the opening of the exhibition with the selected artists will take place on Sunday, November 13 in Beetsterzwaag. The winner will receive 3000 euros in support of the artist's practice.
The jury of this 9th edition, consisting of Vytautas Kumža (winner Sybren Hellinga Art Prize 2019), Saskia Noor van Imhoff (visual artist), Laurie Cluitmans (curator Centraal Museum in Utrecht), Sanne Luteijn (manager The Ekard Residency), have nominated the following artists:
Benjamin Francis
Olivia D'Cruz
Peter Scherrebeck Hansen
Sarjon Azouz
Vita Soul Wilmering.
In total, 111 artists responded to the Open Call for the 2022 Sybren Hellinga Art Prize. From these applications, SYB Circles formed a longlist, consisting of 20 artists, from which the independent jury compiled a shortlist of 5 artists. The nominees have all graduated with a Bachelor's degree from an art school in the last 5 years, and are currently living and working in The Netherlands.
The work of the shortlisted artists will be on view at Kunsthuis SYB in the form of a group exhibition, curated by Titus Nouwens. The exhibition runs from Sunday, November 13 through December 4, 2022.
The artists:
Benjamin Francis graduated from the Fine Arts programme at ArtEZ BEAR in Arnhem in 2020. Within his work he reflect on his lived experience of continuously being corrected for spelling mistakes, due to his dyslexia. These dissonances or errors are carefully corrected in our current-day society, as anything outside the norm is deemed unproductive and therefore excluded. By exposing the hidden dynamics of the power relations that structure and regulate the way we were taught to distinguish right from wrong, he questions how those systems came into existence and who holds the position to dictate those binary oppositions. Benjamin has recenlty shown at Hotel Maria Kapel, Het HEM, P/////AKT, Singular Art, and Mutter, among others.
Olivia D'Cruz (1996) is a Groningen based artist and filmmaker from Goa, India. She graduated in illustration and animation at Academy Minerva in 2020. Inspired by ecofeminism and the environmental humanities, her work focuses on gathering stories from the more-than-human world. She is interested in the structures that make encounters between landscapes, humans and other animals possible or impossible. In 2020 she was awarded the Academy Minerva Research Prize for her graduation film. In 2022 D'Cruz exhibited her long-term project about resource extraction at Noorderlicht in Groningen. She regularly develops art workshops for children and places great importance on collaboration and intergenerational relationships within her artistic practice.
Peter Scherrebeck Hansen graduated from SNDO, School for New Dance Development, Amsterdam University of the Arts in 2022. Peter is a cellist, video artist and choreographer, who works from a queer feminist perspective. In their choreographic work Peter researches and carves out what they name "the paraspace" — a space for liminal beings of different times. Peter creates choreographic tableaux which dialogue between video, ceramics, voice and the praxis of calling upon and embodying female figures. With a starting point from the physical body and somatic practices, Peter is aiming to create choreographic containers for private and collective memories and their residues. A praxis where the body becomes a choreographic container itself.
Sarjon Azouz is a multidisciplinary artist, working with vanity as a research space in identity politics. They graduated in 2022 from BEAR, ArtEZ Arnhem. Across durational mediums of performance, writing and audio-visual works, Sarjon's practice revolves around finding ways to conduct spaces of dialogue between their many alter egos. These characters find agency through sound, words, and props which are made and used with an accelerationist approach as a research method, resulting with provisional compositions for various space and media interventions. Sarjon is currently artist in residence at Museum Arnhem, selected artist and curator for Biennale Gelderland 2022-2023 and since 2019 programmer for the queer intervention group Queeructation in Arnhem.
Vita Soul Wilmering (1996) lives and works in The Hague, where she is part of the artist collective Helicopter. Wilmering studied Audiovisual Arts and took courses at the conservatory and drama department at KASK in Ghent. Starting her projects from a basis in documentary film, Wilmering works with video, installation art, performance and music. She considers the performative space which a camera evokes an instrument to start friendships and to communicate on an intimate level with the people she works with. Her films have been selected for the International Film Festival Rotterdam (NL), Visions du Reél (CH) and DocLisboa (PT). She was artist in residence at De Ateliers in Amsterdam and KAMEN Artist Residency in Bosnia and Herzegovina.
The curator:
Titus Nouwens is a curator and organiser based in Amsterdam and Athens. Central to his work are social relations, personal histories and a strong interest in the conditions, structures and formats of artmaking and viewing. He has curated and produced projects for ROZENSTRAAT, De Appel and FLAM in Amsterdam, Haus N in Athens and Manifesta Biennial in Prishtina. In 2020 Nouwens obtained an MA Curating Contemporary Art from Royal College of Art in London and since 2022 he is on the advisory board of nomadic art platform Het Resort in Groningen.
About the prize:
The Sybren Hellinga Art Prize is awarded every 3 years. Gallery owner Sybren Hellinga founded the prize in 1998 from his life mission to promote forward-looking art. The prize is organized by Kunsthuis SYB, and traditionally made possible by the Sybren Hellinga Foundation. Winners of the previous editions are Masha de Vries (1998), Ray Moon (2001), Paulien Oltheten (2004), Lotje van Lieshout (2007), Jetske Verhoeven (2010), Riet Wijnen (2013), Milena Naef (2016), Vytautas Kumža (2019).
The Sybren Hellinga Art Prize 2022 is made possible by the Sybren Hellinga Foundation, the Mondriaan Fund, the Province of Fryslân, the Van Teyens Fundatie and the Municipality of Opsterland.