31 May till 10 July 2022
Residency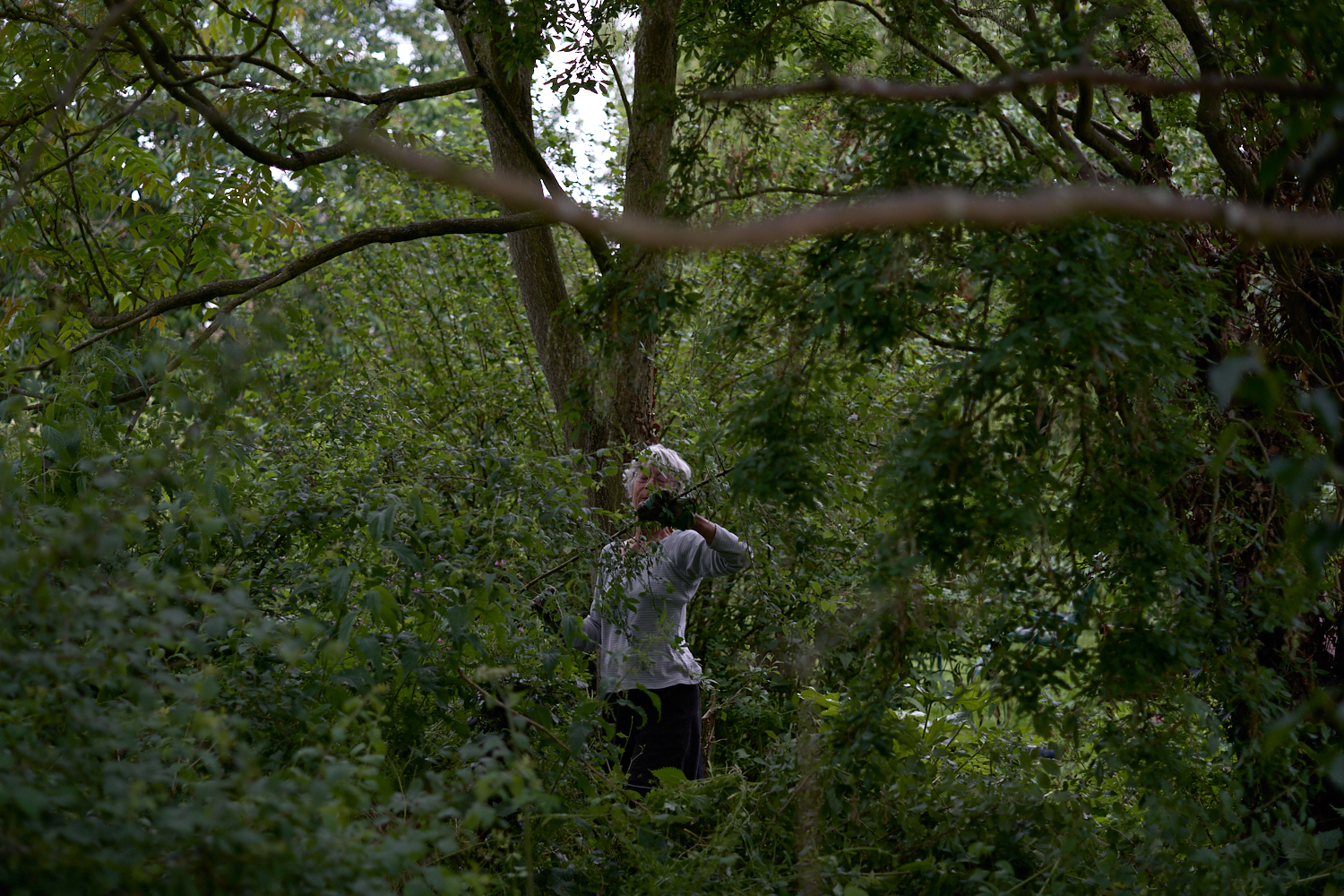 Sol Archer will be in residence at Kunsthuis SYB from May 30 until July 10 2022 to develop a film work about the maintenance of environments and ecosystems through gardening practices.
The botanic garden of the 18 and 19th century permitted the creation of dis-continuous geographical space, images and bubbles of tropics, desert, sierra, and all kinds of distant environments through the artful construction of climates.
This is not unique to botanical gardens, of course, or indeed a modern phenomenon. Agriculture and gardening have been operations of selective re-location since before human settlement, but the spectacle of creating dis-continuous climate bubbles, "tropics" in heated glasshouses and private homes, for example, was a new set of practices of care and maintenance specifically centered around the 19th-century construction of nature as both an image and a collage of fragments relocated from their original context. Through the maintaining of ecological bubbles, dis-continuous places and their inhabitants inhabit one another, making spaces where millennia of movement, trade, settlement, and colonialism can be read in the practice of caring for a garden.
Particularly focusing on the maintenance of tropical plants and the relationship between tropical gardening and images of nature from the colonial period, Sol will be working with people around Beetsterzwaag and the Tropical Greenhouse on their practices of making and maintaining conditions for plants from very different places to live in Friesland, and will be working on a soundtrack with local singers using 19th-century musical transcriptions of Brazilian animal calls.
A first edit of the film will be on show at the final presentation on Sunday July 10 2022. During Sol's residency, Kunsthuis SYB will be open on Saturdays and Sundays from 1:00 – 5:00 pm.
About the artist
Sol Archer (1983) is an artist based in Rotterdam who works with the means by which collectives and communities construct themselves through culture.
Working through collaborations with professional and non-professional groups, Sol situates the encounter as a space of production. Mostly working with moving image as a tool for producing a doubling: producing both a 'work' through collective act, and through the work producing collectivity, new ways of being together.
Sol engages in mixed length collaborations and conversations with communities, developing strategies for distributing control over the representation of themselves and their practices, aiming to platform and support groups for whom culture and elective activity are ways of building identity and community.
Open Call:
Sol is looking to meet with professional and amateur gardeners around Beetsterzwaag to discuss their practices of gardening, both indoor and out, their knowledge of where the plants they bring together come from, how they produce conditions for them to thrive, how they got here, and how you live around them.
We are very excited to hear from anyone who would like to share their practices and their gardens with us. You can write to Sol at info@solarcher.net or send an email to info@kunsthuissyb.nl.
This project is kindly supported by: