9 September 2023
Rumiko Hagiwara and Mounira Al Solh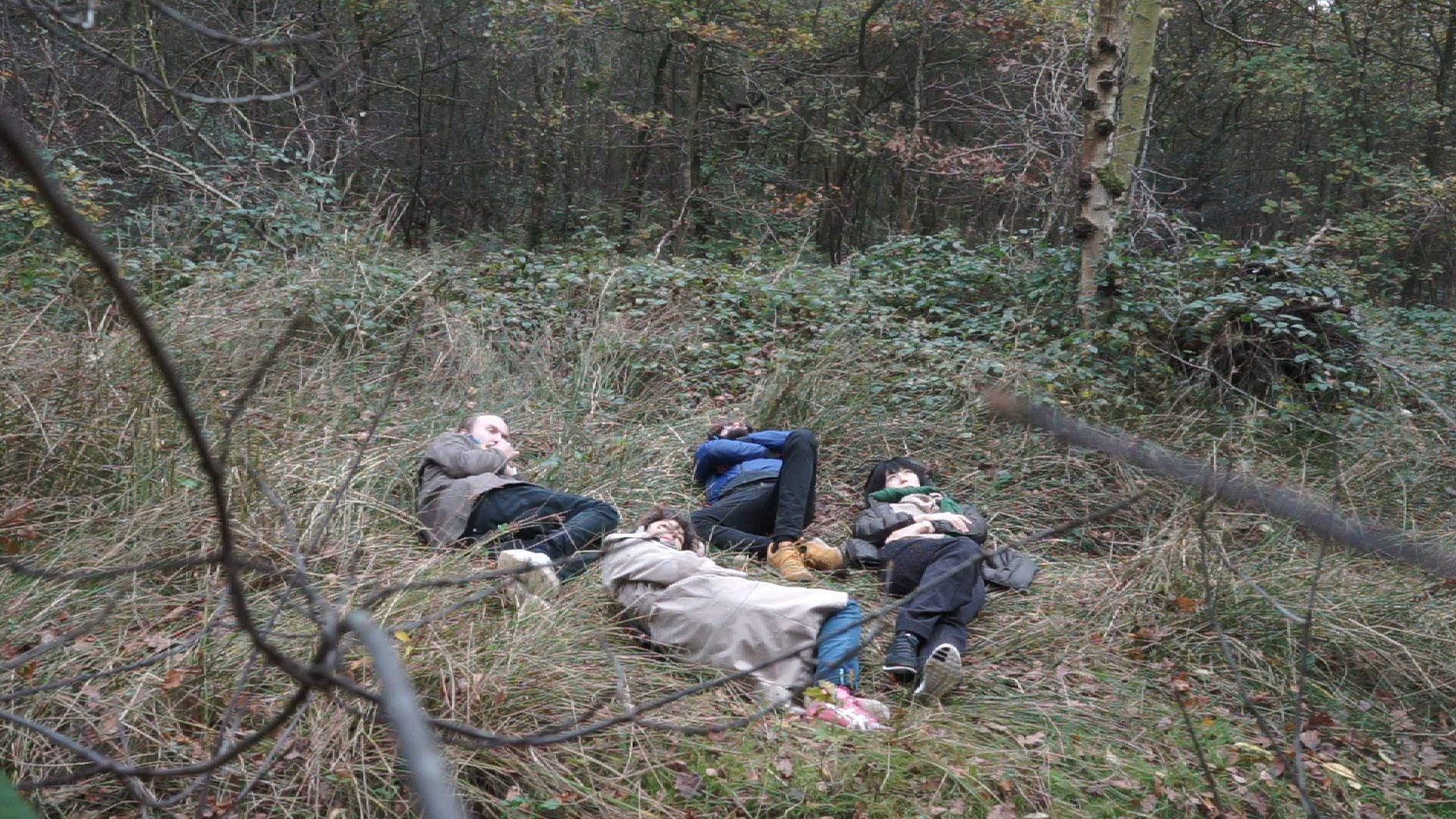 During Open Monument Day on Saturday, September 9, 2023, Kunsthuis SYB presents a film by artists Rumiko Hagiwara and Mounira Al Solh, who were guests of SYB for an artist-in-residency in 2014.
Kunsthuis SYB: The House with the Eagle
Address: Hoofdstraat 70, Beetsterzwaag
Opening hours: 11:00 – 17:00
"Six days you shall labour, and do all your work." That's how it's written in the ten commandments. Work ethic distinguishes the good from the pub-crawlers, the layabouts, the good for nothings, the artists. "(…) I am proud of the fact that I have celebrated laziness in art." wrote Marcel Duchamp, immediately opposing his contemporary and biggest rival, Pablo Picasso, with his oeuvre of a tidy 50,000 works. Ever since Romanticism, laziness has been an attitude with which you oppose the system, a search for a free place in a working factory that continues to hurdle on. But as soon as you become aware of this attitude this search quickly starts to look like work again…
Rumiko Hagiwara (Japan) and Mounira Al Solh (Lebanon) worked in 2014 in SYB to get to the bottom of laziness. Because if laziness can also be a type of opposition, and take on another form of work, then it has a function, a goal. In In praise of laziness, Hagiwara and Al Solh question how we can revalue laziness so that we can offer a counterbalance to the judgement that often echoes in our minds when we fritter away our time with apparent idleness. What is it that thrives in this idleness? Surely not the devil's voice alone?
During the residency period, the public was invited to participate with the artists in an intensive, critical course in laziness. The programme consisted of daily sessions of lazing and specially compiled yoga and meditation classes. The aim of the programme was to work together, to share experiences, and to learn to understand the laziness in our lives as a state of being that we can practice. During the programme, both artists worked on a script for their video. 
Biography artists
Rumiko Hagiwara (1979, Tomioka, Japan) studied at the Tokyo Zokei University and the Royal Academy of Art, The Hague. From 2008 to 2009, she resided at the Rijksakademie voor Beeldende Kunsten in Amsterdam. Under the title "In praise of shadow", she had a solo exhibition at Jeanine Hofland in Amsterdam in 2011. In her work, Rumiko Hagiwara focuses on subtle ordinary things in our daily lives, such as a shadow on the wall. She offers us, the viewer, suggestions which can lead to dramatic turns in the way in which we experience trivial phenomena.
Mounira Al Solh (1978, Beirut, Lebanon) studied painting at the Lebanese University in Beirut and Fine Arts at the Gerrit Rietveld Academy in Amsterdam. From 2006 to 2008, she resided at the Rijksakademie voor Beeldende Kunsten in Amsterdam. Mounira Al Solh has had solo shows at the Sfeir-Semler Gallery in Beirut and at the Kunsthalle in Lisbon, Portugal. Mounira deconstructs videos, installations, photo-collages, paintings, and performances in her work. She is editor in chief of the magazine NOA (Not Only Arabic) and is representing Lebanon in the Venice Biennial of 2024.