16 March 2023
News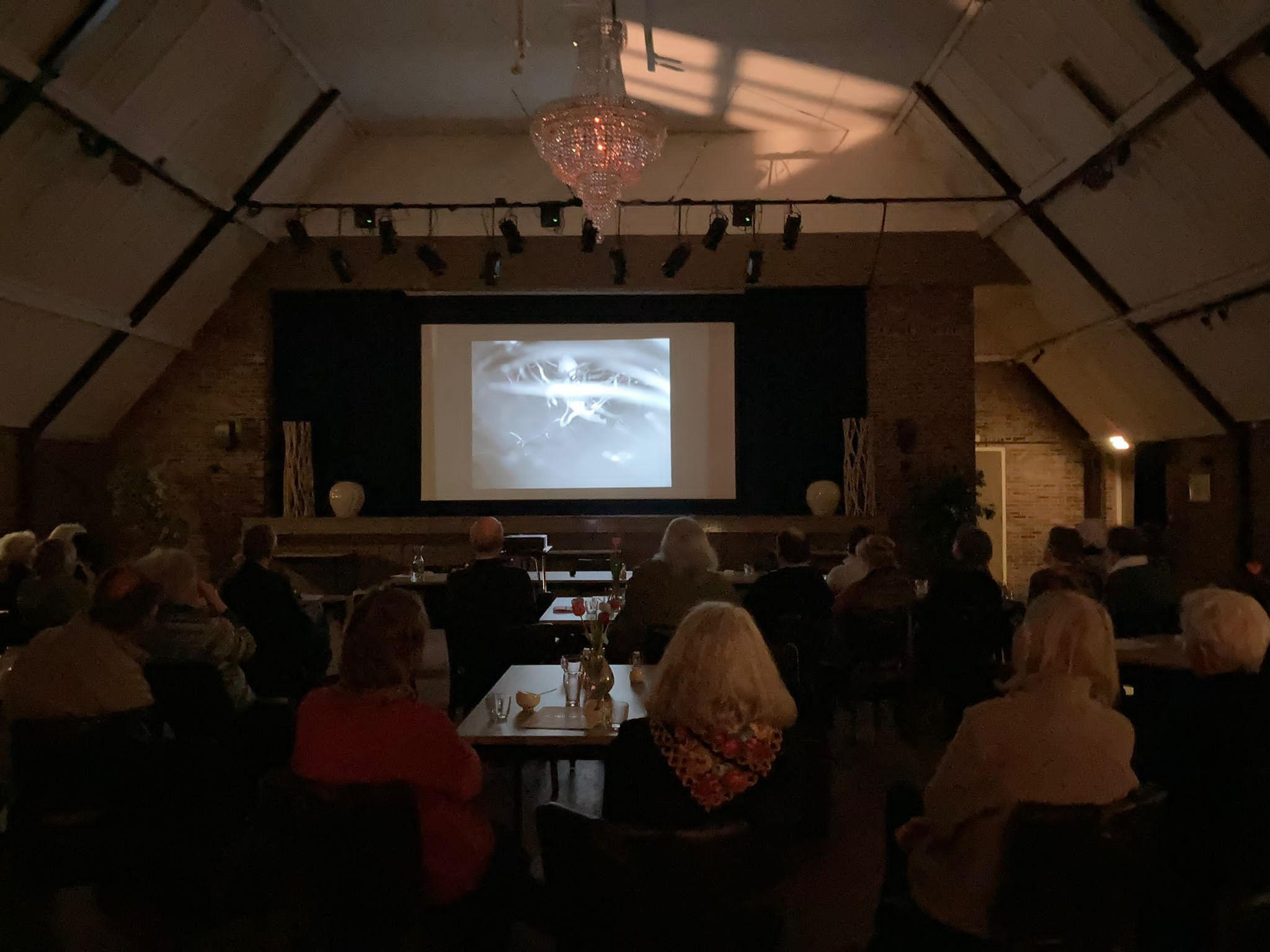 On Thursday 16 March, Sol Archer returned to Beetsterzwaag for the screening of his latest film, especially for volunteers and friends of the Tropical Greenhouse in Beetsterzwaag. It was a special evening with personal conversations.
Last summer, during his residency at Kunsthuis SYB, Sol worked on the project Gardening Practices, a film he made in collaboration with volunteers of the Tropical Greenhouse. The film was also selected for the International Film Festival Rotterdam (IFFR) in January 2023.
"The greenhouse as the epitome of constructed nature. A floral spectacle unfolds within the glass walls. Volunteers add to the experience by imitating the sounds of the tropics, using the system for musical notation of birdsong created by Hercule Florence. This Monégasque-Brazilian artist, photographer, discoverer and inventor had already brought nature, images and sound together two centuries earlier." – IFFR.
An impression of the evening: