News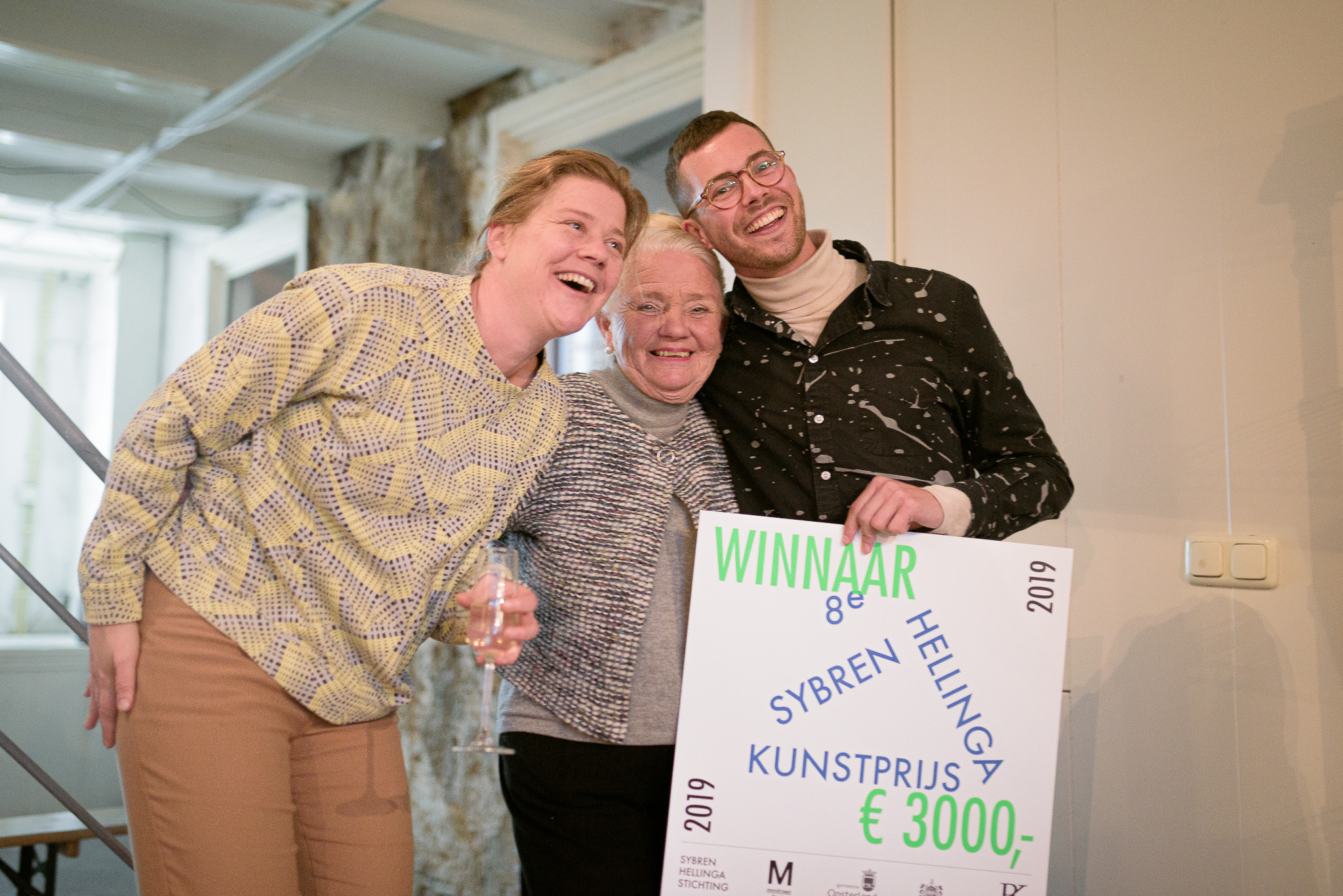 On Sunday November 3, the 8th Sybren Hellinga Art Prize was awarded to visual artist Vytautas Kumža. This was announced by the jury, consisting of Peter van der Es (initiator of Unfair, Amsterdam), Nathalie Hartjes (director of MAMA, Rotterdam), Milena Naef (winner of the 7th Sybren Hellinga Art Prize) and Louwrien Wijers (visual artist). The other nominees for this prize were Caz Egelie, Alina Lupu, Samuel Otte and Natalia Papaeva.
From the jury report:
"Vytautas Kumza makes catchy images, investigating the layering of textures, surfaces and dimensions. This presentation in SYB brings together works that, beyond their visual qualities, also show an interest in construction and deconstruction – even in a literal sense, in which the stickers of construction companies, the individual architectural elements next to the photos ask us about the location of the image versus the structure. "
Read the entire jury report here.
The Sybren Hellinga Art Prize consists of a cash prize of 3000 Euros. This year, 115 artists submitted their work. From these applications, the SYB programming committee selected a long list of 25 applications, from which the jury subsequently selected the nominees and the final winner.
The Sybren Hellinga Art Prize is made possible by the Sybren Hellinga Foundation, the Mondriaan Fund, the Van Teyens Fundatie and the municipality of Opsterland, and media partner BK information.