19 February till 3 March 2019
A collaboration with Minerva Art Academy, Groningen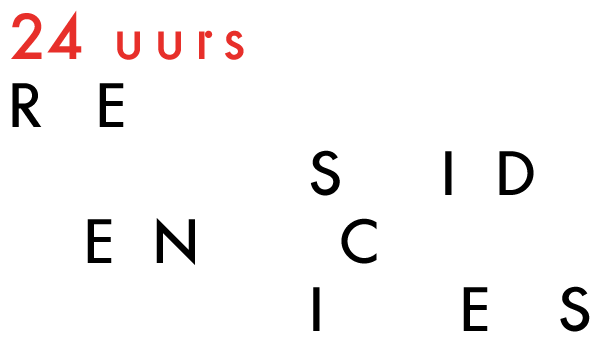 What is it like to be a guest in an artists residency? And what to do with (only) 24 hours? In February and March, a number of students and recent graduates will be experiencing a 24-hour residency at Kunsthuis SYB. With: Radina Kordova and Kamile Cesnaviciute, Marieke Grunnewijk, Sven ten Berge, Jorien Ketelaar and Lola Diaz Cantoni, Laura Bolscher.
Over the past few months, a number of artists from Academie Minerva submitted a proposal for this ultra short residency, hoping to develop and explore their work at SYB in only 24 hours each. Artist and curator Noor Nuyten made a selection and invited  a small number of students and recent graduates. To maximize their time, they will only be supported from a distance, allowing all their time to be spent on their work on site.
By participating in the project, the artists experience working as an artist-in-residency, planning and executing a project on location, while enjoying the peace and quiet of a house like SYB, and a town like Beetsterzwaag. The results of the residents' work at SYB will be shown at different locations.
19 – 20 February
Radina Kordova and Kamile Cesnaviciute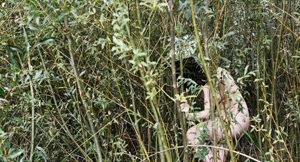 Radina and Kamile's project "Limbs" is about humans. The external- the social aspect, the surroundings, the structure of society pointed towards the individual. And the internal- the emotional and somewhat hidden part of a human, what lies inside and what makes them who they are. In an unspecified period of time during the residency, they will explore the limitations of their stamina and agility. Dancing, moving, walking, crawling, jumping, screaming or just simply staring in one point are some of the things that may occur during the performance. Influenced by one another they will push each other's limits. The end result will be an edited video.
21 – 22 February
Marieke Grunnewijk (with Lance Schmale, and Brian Tumusiime Nuwamanya)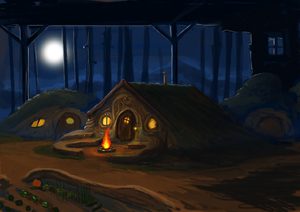 A mud hut is a residence that is made entirely of natural materials such as wood and clay. During her travels, artist Marieke Grunnewijk often stayed in such a mud hut. During the 24-hour residency, together with Lance Schmale, an illustrator.  He will create fairytale images with analogue and digital drawing pencil, while Marieke will work on sculptural sketches with clay. They will reach out via skype to Brian Tumusiime Nuwamanya, who lives in rural Uganda. In the coming year, he will be building traditional mud huts according to the Banyankole tradition. He will share his plans and exchange sketches with the residents.
23 – 24 February
Sven ten Berge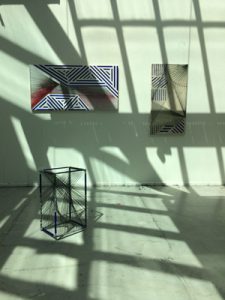 During the residency of Sven ten Berge he will engage with SYB's exhibition space, transforming the entire space into an installation. Sven uses ropes and light to find a balance between the viewer, the space and the work. The aim of this work is to bring all these elements together so that the space becomes an active part of the work.
26 – 28 February
Jorien Ketelaar and Lola Diaz Cantoni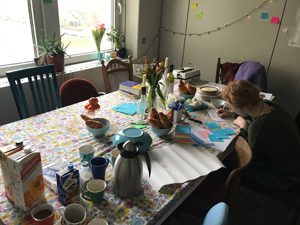 Jorien and Lola's interest lies in bringing people together and creating new situations for encounters and dialogues. During their combined 48h residency they want to collect stamppot recipes from SYB's neighbours in Beetsterzwaag and host a dinner at the residency where they will cook and serve these meals and start conversations among the participants and guests involved in the project.
2 – 3 March
Laura Bolscher: A Talking Lamp and Others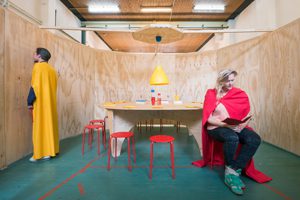 A Talking Lamp and Others is a work that Laura Bolscher made for the Graduation Show at the Sandberg Institute. In this work, a talking lamp asks visitors to sit at a round table and take part in a conversation. The dialogue deals with modes of conversation, and the way objects and words activate the imagination. For her upcoming exhibition and series of interviews in SIGN in Groningen (from 24 February), Bolscher will be working on an adaptation of the script for her conversation that takes place on 9 March.
SYB's program is supported by the Mondrian Fund. This project was realized in collaboration with Academie Minerva.