17 till 30 March 2021
Collaboration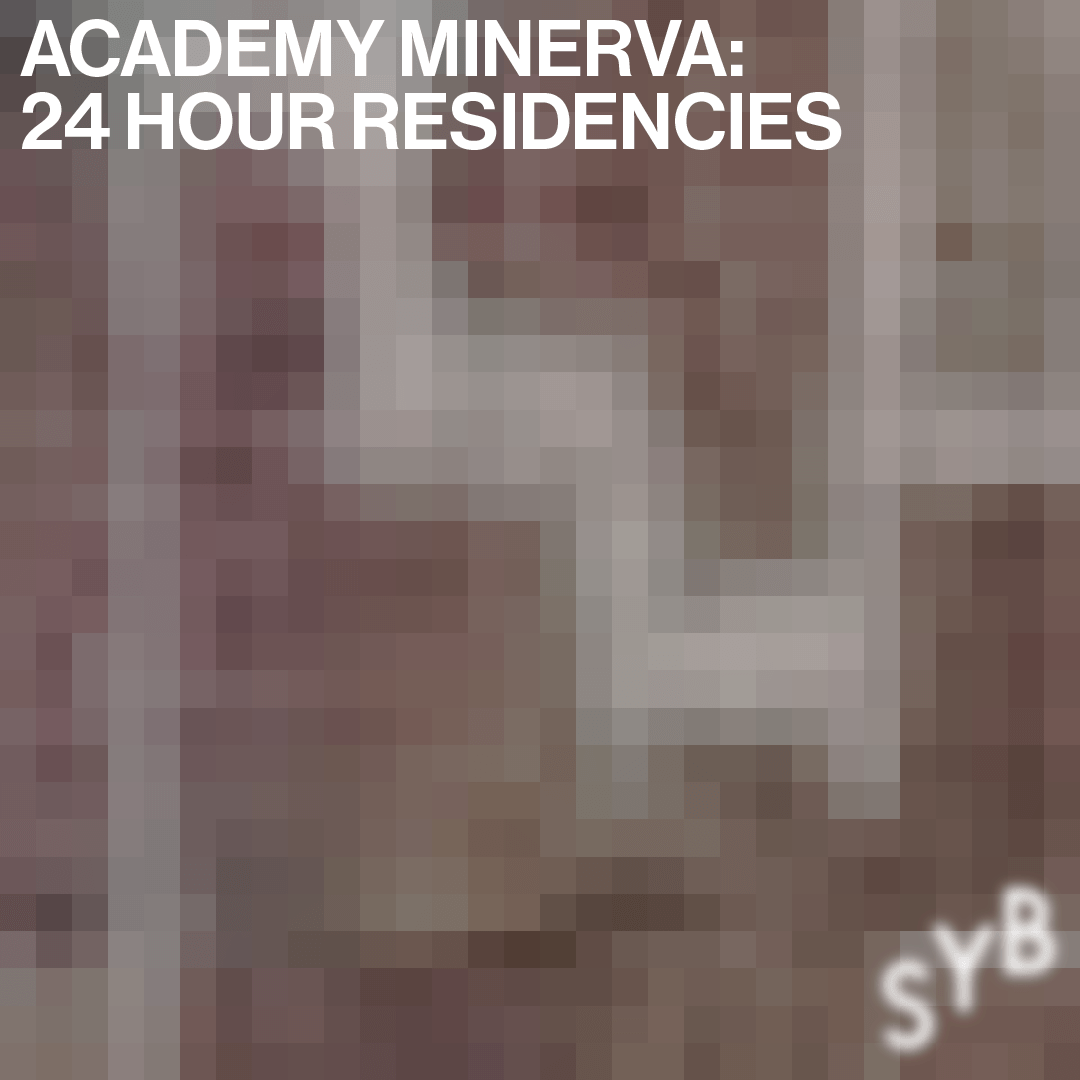 What can you do and make in 24 hours? Over the next few weeks, Kunsthuis SYB is glad to welcome 23 students from Academy Minerva for a 24-hour residency. The selected artists are: Sara Postolle, Martijn de Geele, Daniel Santos, Gena Kalina Schneider, Roslyn Schwengle, Martina Priehodová, Bad Artist, Desiree Uuldriks, Larissa Kip, Polina Shuvalova, Montserrat Camargo, Wolf Hemmen, Domantas Grigaitis, Roza Kootstra, Robert Ronquillo, Sammy R. Niekoop, Ra'Fat Ali, Lily Dollner, Michiel Teeuw, Lieve van Meegen, Marijke Klamer, Karin Groenewoud, and Till Schönwetter.
Graphic design: Michiel Teeuw
Coordinator / communication: Lily Dollner
These third- and fourth-year students were asked to send in a proposal for a residency of 24 hours at Kunsthuis SYB. During their ultra-short residency, the artists will be supervised from a distance and given space and time to develop new work, or to reflect on their practice. With this project, SYB offers the art students an opportunity to gain experience with working as an artist-in-residency, planning and executing a project on location. The result of the resident's work at SYB will be compiled in a publication designed by Michiel Teeuw.
The format of the 24-hour residencies was developed for Kunsthuis SYB by Noor Nuyten and the Sober and Lonely Institute for Contemporary Art (SLICA), an art initiative in South Africa. This project is made possible by Academy Minerva.
–
Till Schönwetter developed a virtual tour, in which he curated the student's works as if they were presented simultaneously in SYB: