9 November 2023
Event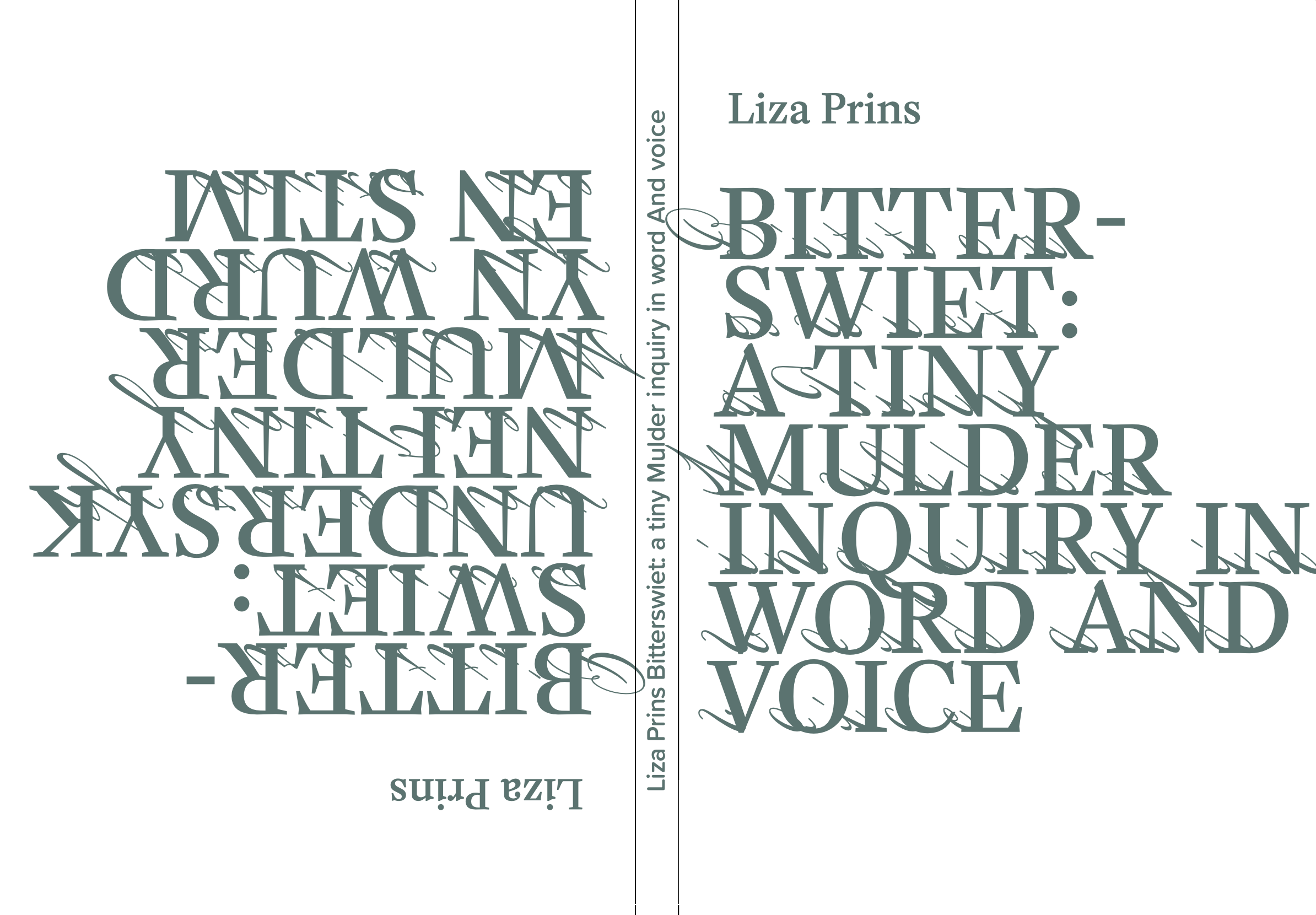 Thursday, November 9, 2023
Location: SYB, Hoofdstraat 70, Beetsterzwaag
Time: 16:00 – 18:00
On Thursday, November 9, artist and alumni Liza Prins will be a guest at Kunsthuis SYB for the launch of her new publication "Bitterswiet: A Tiny Mulder Inquiry in Word and Voice." The afternoon is part of the Fryske Boekewike (Frisian Book Week), which is being held throughout Friesland from November 4 to 12.
The program includes a special listening session with poems by Tiny Mulder in English and Frisian, conversations with contributors and the publisher, and a book signing.
Program and reservation
16:00 – 16:15: Walk-in
16:15 – 16:25: Welcoming word
16:30 – 16:45: Listening session
16:45 – 17:15: Panel conversation with Liza Prins, Alina Lupu, Nina Glockner and Toni Brell
17:15 – 18:00: Drinks and book signing
RSVP via this link.
About "Bitterswiet"
"Bitterwiet" is an anthology of essays, poems and other work deals with language and specifically the Frisian language as a means of resistance. It journeys through the work and life of Frisian poet Tiny Mulder, Anne Carson's theoretical work, and the history and phonetics of the Frisian language. In doing so, it addresses the affective qualities of spoken language in general, and of Frisian in particular, to discover how a borderless, love-filled assertion of another world may be build.
The book is written in English and Frisian and includes contributions from artist Liza Prins, Frisian linguist Eduard Knotter and artist Alina Lupu. N.k.g. Publications is the publisher and Toni Brell is the book's designer. The book is made possible by the Feitsma Fûns, the Mondriaan Fund and Kunsthuis SYB.
"Bitterswiet" started to be conceptualised during Liza Prins' research residency at Kunsthuis SYB in 2022. During her residency, Liza Prins worked together with Eduard Knotter (Frisian teacher and translator for Kunsthuis SYB) to get a hinge of the tonalities expressed in Frisian (voices), the history of Frisian and (non-)translations. She also worked with Tresoar, the archive that holds many treasures when it comes to Frisian language and culture, among which are audio recordings of Tiny Mulder.
About the artist
Liza Prins is an artist, researcher and writer based in Amsterdam. She was trained as an artist at the Gerrit Rietveld Academy in Amsterdam and at the School of the Art Institute of Chicago and graduated with masters degree in Artistic Research from the University of Amsterdam, where her thesis focused on the intersections between feminist, new materialist methodology and performative artistic practices.