31 July 2022
at Kunsthuis SYB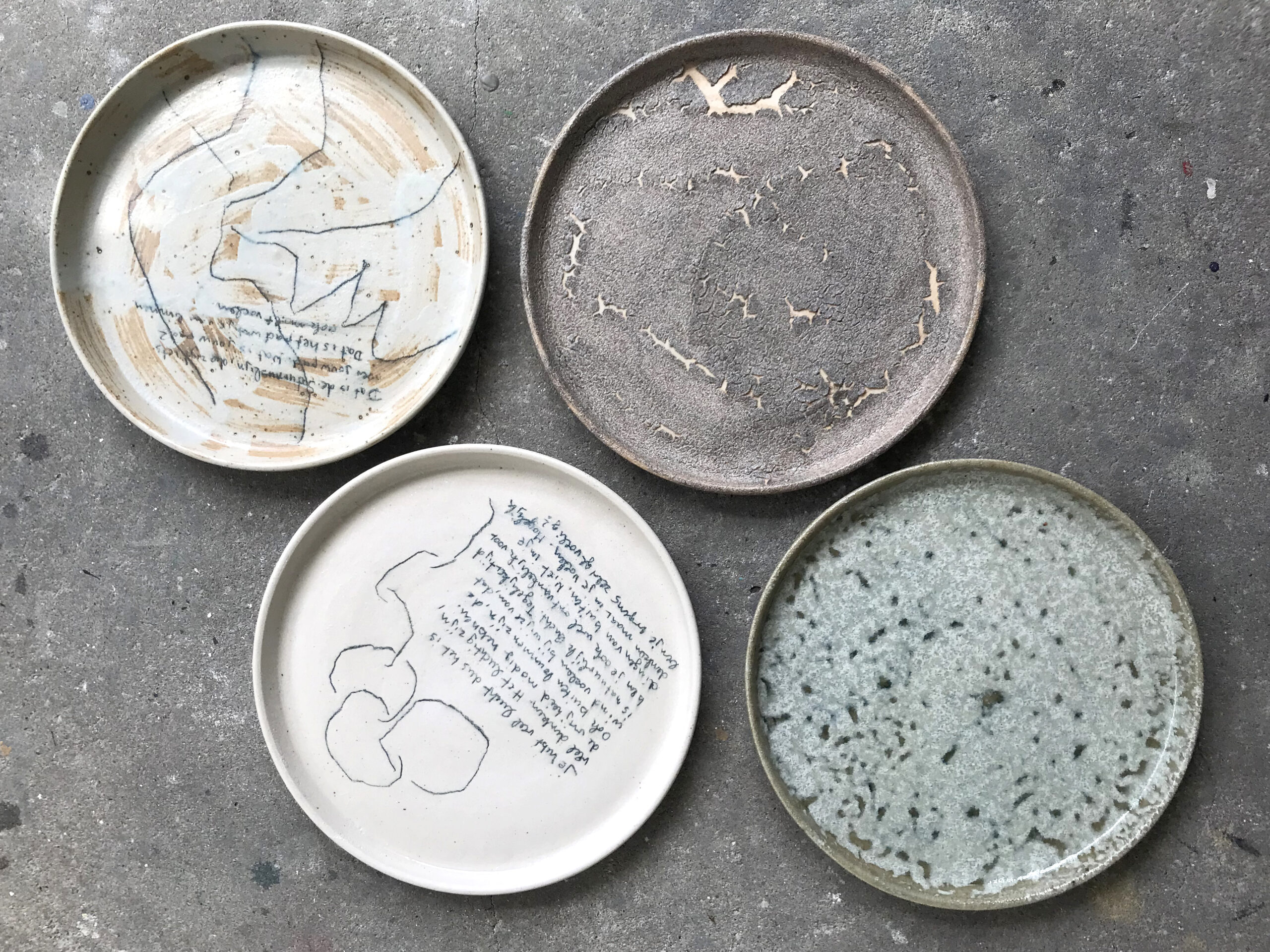 On Sunday, July 31, Charlotte Eta Mumm will present her research Grund and reason in Kunsthuis SYB. You are kindly invited at 3 p.m. for the festive final presentation. 
In the past weeks, Charlotte transformed local ground textures she collected during her first residency period into ceramic glazes for plates and bowls with texts from a palm reading. The words Grund and reason were a line of thought in her work process. The German word 'Grund' not only means soil or ground, but also; reason, motive, foundation and cause. It asks for the Why?, and looks for a deeper meaning or reasoning.
Charlotte will present the result this Sunday at 3 p.m. as a festively set table with Frisian pastries accompanying coffee. She will elaborate on the work process and thoughts during the making of the work in person and through a written text.
The endless sewing of textile collages has helped Charlotte in the thought process. The collages are made of fabrics and embroidery from thrift stores in the Beetsterzwaag area. These collages will also be shown during the final presentation.
This project is made possible by: