20 March 2022
at Kunsthuis SYB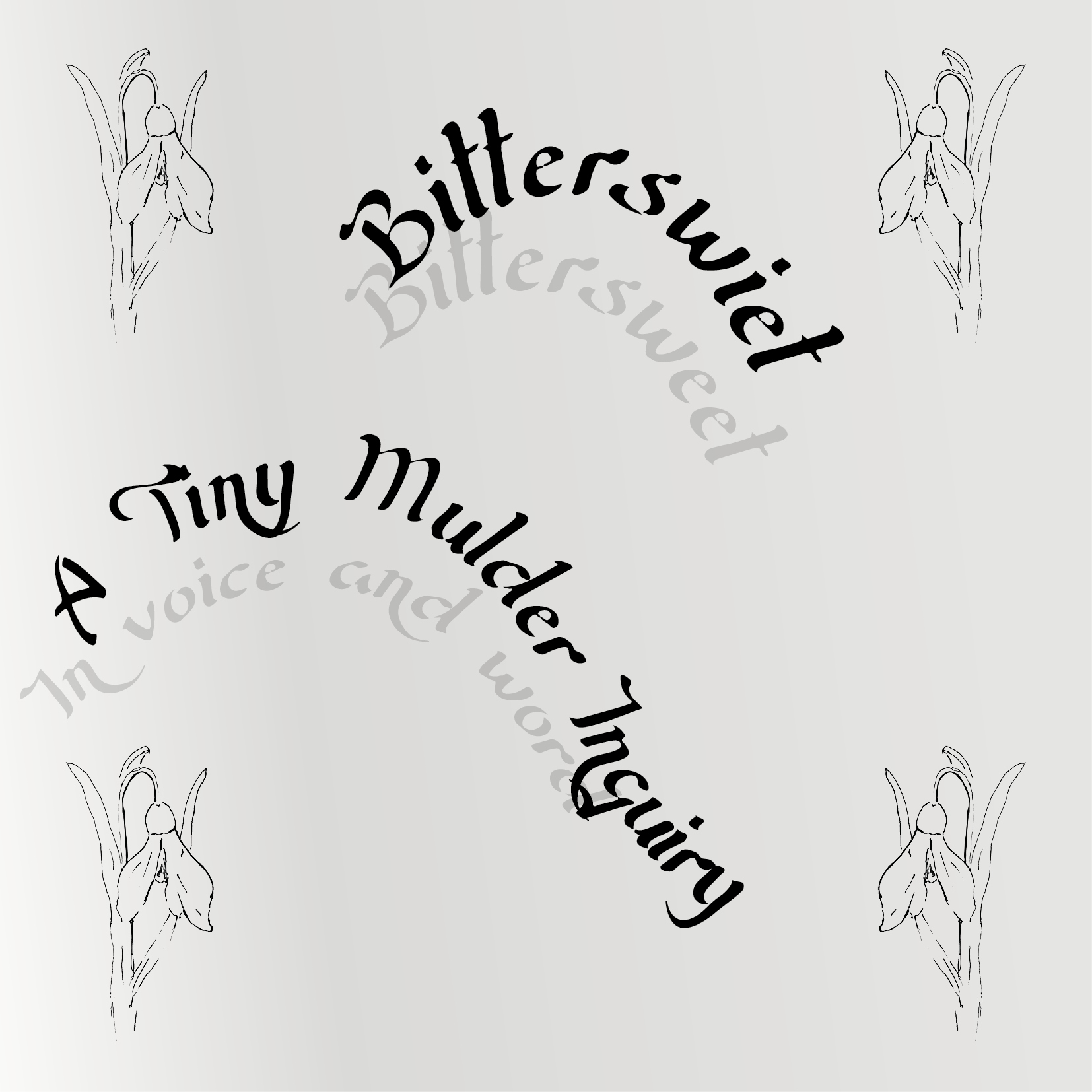 On Sunday the 20th of March, Liza Prins will be presenting her project Bitterswiet – A Tiny Mulder Inquiry at Kunsthuis SYB.
You are kindly invited to join us from 1:00 – 5:00 pm in an open afternoon. Around 3:00 pm, Liza will briefly explain something about her research and findings.
The final presentation will be an open afternoon in which voices and spontaneous communal read-aloud will occur. Liza will also present her correspondence with Alina Lupu (programming committee SYB).
She exchanged letters with Alina about Tiny, the changeability of language and denotations within an activist context (and outside of it) and the possibility of a language directed by actions more than definitions.
Residency
In February and March, Liza Prins was a guest in Kunsthuis SYB and she immersed herself in the work and life of writer, poet, journalist and member of the Frisian resistance during World War 2 Tiny Mulder.
During her residency Liza explored the idea of language as resistance, in which she took the life and work of Tiny Mulder as a starting point. She also explored the Frisian language both as a specifically situated case of it in a Dutch context, and as a vehicle to start learning (about) a non-foreign minority language and its pronunciation and embodiment.
In her research she worked together with Ed Knotter (Frisian linguist and translator for Kunsthuis SYB) while practicing the tonal expressions in Frisian (voices), and learning about the history of Frisian and (non-)translations. She also worked at Tresoar, the archive that holds many treasures when it comes to Frisian language and culture, among which are audio recordings of Tiny Mulder. She came across some wonderful and unexpected findings that she will present in her final presentation.