30 September 2023
in collaboration with Tropische Kas Beetsterzwaag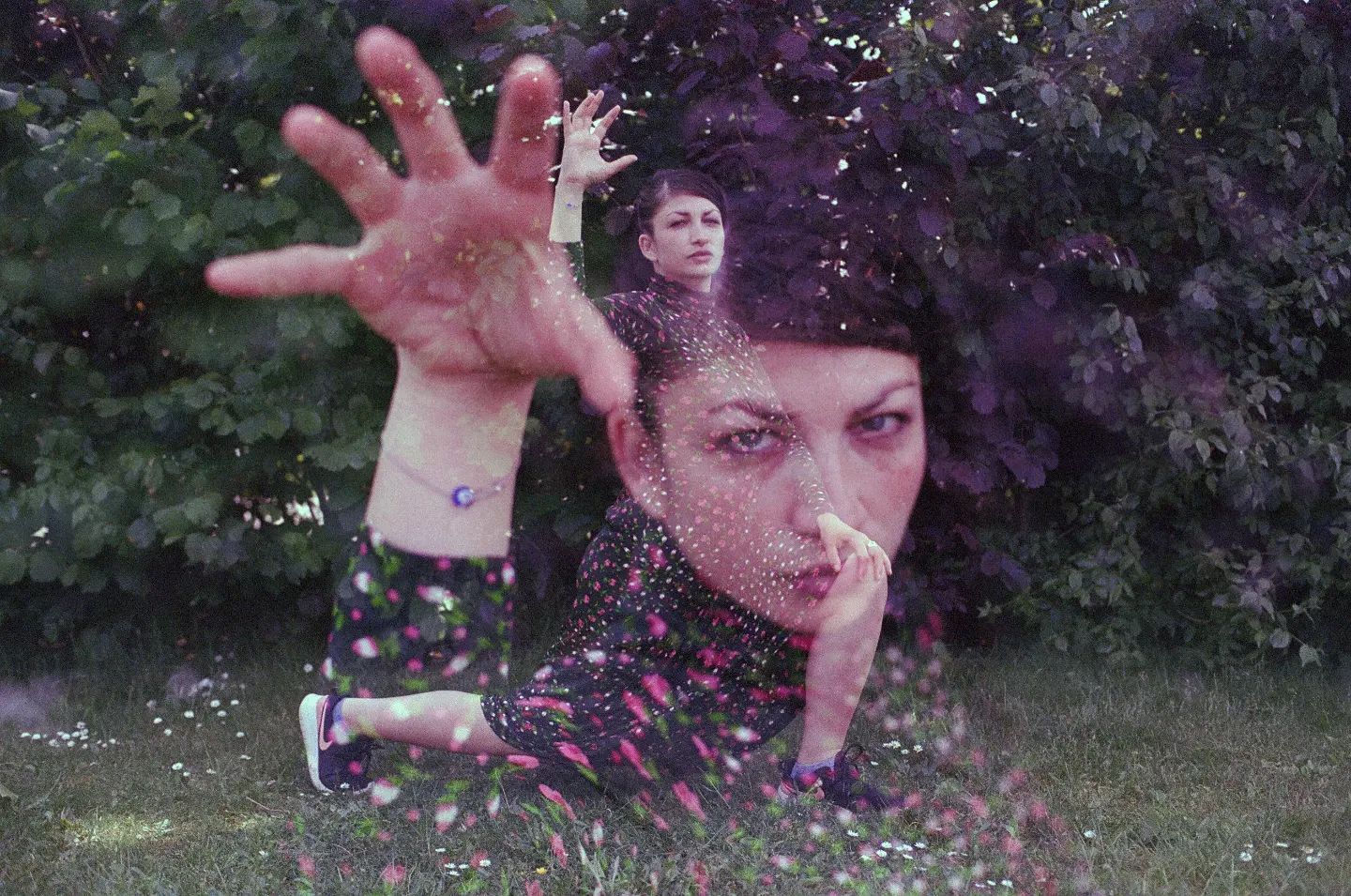 What if your subconscious could speak? What if the water could guide you? What if you could communicate with birds?
On Saturday, September 30, 2023, Kunsthuis SYB and the Tropical Greenhouse in Beetsterzwaag host a special evening entitled 'Nocturnal Voices' as part of Museum Night Friesland. Throughout the evening of September 30, participating museums and cultural institutions throughout the province will open their doors to the public.
Kunsthuis SYB and the Tropical Greenhouse join forces for a collaborative presentation in the atmospherically lit greenhouse complex. The evening is curated by Kunsthuis SYB and features two films by former residents Sol Archer and Olivia D'Cruz and a special performance by guest artist Selma Selman.
We warmly invite you to come by between 19:00 – 23:00 for this special presentation at the Tropical Greenhouse in Beetsterzwaag.
Nocturnal Voices
Nocturnal Voices brings together the works of three artists based in the Netherlands whose work questions and touches upon what can be called post-human, post-nature and post-identity. Their practice moves between film, performance and the nuances of languages.
Sol Archer's film titled On a bare rock by the ocean you will never hear anything but birds whose cries blend with the sound of winds (2023) shows the greenhouse as "the epitome of constructed nature. A floral spectacle unfolds within the glass walls. Volunteers add to the experience by imitating the sounds of the tropics, using the system for musical notation of birdsong created by Hercule Florence. This Monégasque-Brazilian artist, photographer, discoverer and inventor had already brought nature, images and sound together two centuries earlier."
The new film of Olivia D'Cruz titled Je droomt ook van jezelf als een schepsel van het moeras [You also dreamed of yourself as a creature of the swamp] (2023) is an attempt to study water in its local context through the lives and industries that are closely connected to it. The film touches upon her research conducted at SYB on the relationships between people, non-humans and water in Beetsterzwaag. The artist reflects on how water can be imagined as a site of 'terraforming' and control and on how water is increasingly disconnected from a sense of place.
Specially for Museum Night Friesland, Kunsthuis SYB invites artist Selma Selman for a performance titled Antifragile Body. The performance springs from her ongoing project 'Dear Omer' a series of weekly epistolary poems often shared on social media since 2020. Omer is a character coming from the universe of autofiction, a self extension of Selma, a deity, an acquaintance, a lover, the collective subconscious. In this performance Selma plays with and shatters expectations around identity as a woman, an artist, and a villager. As the artist writes in one of the poems 'Taking risks is my safe zone'.
Information and Program
Date: Saturday, September, 2023
Opening hours: 19:00 – 23:00
Location: Tropical Greenhouse, Hoofdstraat 80, Beetsterzwaag
Entrance: free. Reserve a time slot on our events page via this link.
19:00 – Start program
19:00 – Ongoing viewing of works from Sol Archer and Olivia D'Cruz
19:30 – Welcome
20:15 – Performance Selma Selman
20:45 – End performance Selma Selman
21:00 – Ongoing viewing of works from Sol Archer and Olivia D'Cruz
23:00 – End program
For questions and more information about the program, please contact info@kunsthuissyb.nl
Biographies artists
Sol Archer (1983) is an artist based in Rotterdam who works with the means by which collectives and communities construct themselves through culture. Working through collaborations with professional and non-professional groups, Sol situates the encounter as a space of production. Mostly working with moving image as a tool for producing a doubling: producing both a 'work' through collective act, and through the work producing collectivity, new ways of being together. Sol engages in mixed length collaborations and conversations with communities, developing strategies for distributing control over the representation of themselves and their practices, aiming to platform and support groups for whom culture and elective activity are ways of building identity and community.
Olivia D'Cruz (1996) is a Groningen based artist and filmmaker from Goa, India. She graduated in illustration and animation at Academy Minerva in 2020. Inspired by ecofeminism and the environmental humanities, her work focuses on gathering stories from the more-than-human world. She is interested in the structures that make encounters between landscapes, humans and other animals possible or impossible. In 2020 she was awarded the Academy Minerva Research Prize for her graduation film. In 2022 D'Cruz exhibited her long-term project about resource extraction at Noorderlicht in Groningen and was nominated for the Sybren Hellinga Art Prize, which is organized every three years by Kunsthuis SYB. She regularly develops art workshops for children and places great importance on collaboration and intergenerational relationships within her artistic practice.
Selma Selman (1991) grew up in the Roma community village of Ružica in Bosnia and Herzegovina. She earned her BFA from Banja Luka University's Department of Painting as the first Roma student in 2014. She graduated from Syracuse University with an MFA in Visual and Performing Arts in 2018. Her work is part of numerous international collections and she has received numerous awards. She recently finished her residency in Amsterdam at the Rijksakademie that she was awarded with in 2021. Selma Selman is the founder of the organization "Get The Heck To School", which aims to empower Roma girls all around the world who face ostracization from society and poverty. She exhibited at several renowned international organizations, such as Hamburger Bahnhof, Berlin (2023), Documenta 15, Kassel (2022), Manifesta 14, Pristina (2022), Kunstraum Innsbruck, Innsbruck (2022), MO Museum Vilnius, Vilnius (2022). An upcoming solo exhibition is happening at Gropius Bau in Berlin in November 2023.