20 May till 23 June 2019
Apply now for the Sybren Hellinga Art Prize!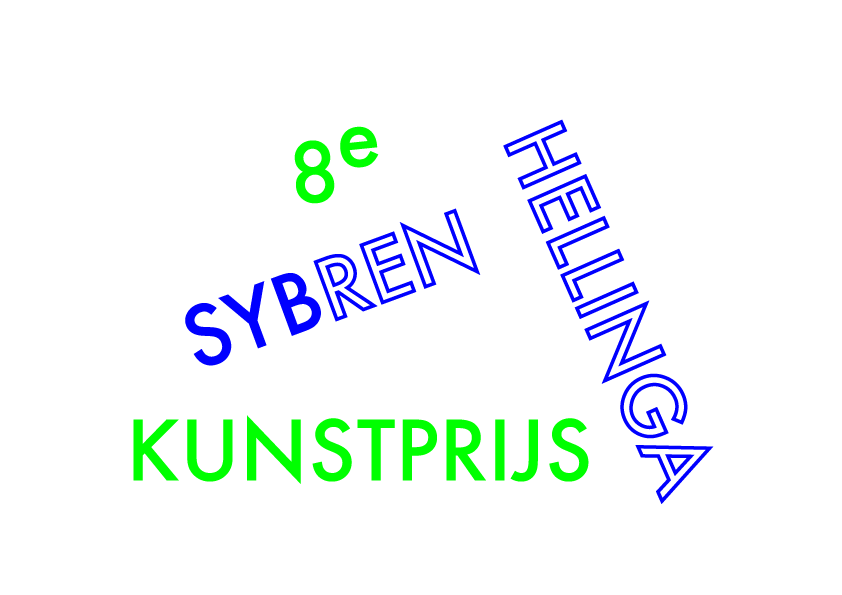 Deadline: Sunday, June 23, 2019 (until 11:59 p.m.)
Go straight to the participation form and terms & conditions
Sybren Hellinga Art Prize
In October, the 8th Sybren Hellinga Art Prize will be awarded in Kunsthuis SYB. This incentive prize is intended for artists living in the Netherlands who graduated with a Bachelor's degree from an art school after 1 June 2014, and before August 2019. Self-taught artists who started as a professional artist during this period are also eligible to apply. The prize consists of an amount of 3000 euros.
The Sybren Hellinga Art Prize is awarded every 3 years. Gallery owner Sybren Hellinga founded the prize in 1998, based on his life's mission to promote uncompromising art. The prize is organized by Kunsthuis SYB, and traditionally made possible by the Sybren Hellinga Foundation. Winners of the previous editions are Masha de Vries (1998), Ray Moon (2001), Paulien Oltheten (2004), Lotje van Lieshout (2007), Jetske Verhoeven (2010), Riet Wijnen (2013) and Milena Naef (2016).
About Kunsthuis SYB
Kunsthuis SYB consists of an exhibition space with a house in a monumental building in the middle of the Frisian village of Beetsterzwaag. Based on a project proposal, SYB invites contemporary artists to live in the house and develop new work during a six-week project period. The residency program focuses on new partnerships, research and experimentation. Kunsthuis SYB is constantly looking for new ways to support young, contemporary artists in their development, both within and outside of programming. The programming committee of Kunsthuis SYB consists of:
Niels Bekkema, artist and writer
Manus Groenen, art historian and art educator
Sara Bjarland, artist
Procedure
The programming committee of Kunsthuis SYB will make a pre-selection from the submissions. The jury will then nominate five artists from that selection. These artists will be able to install their work in SYB in October. A small production budget will be available. The exhibition with the work of the nominees can be seen from 19 October to 3 November 2019 at Kunsthuis SYB. The winner will be announced during the closing event on Sunday, 3 November.
Jury
The jury of the 8th Sybren Hellinga Kunstprijs consists of
Peter van der Es – artist; and director and founder of Unfair, Amsterdam
Nathalie Hartjes – Director Showroom MAMA
Louwrien Wijers – artist
Milena Naef – artist and winner of the Sybren Hellinga Art Prize 2016
Dates
– the deadline for applications is 23 June, 23:59 hrs
– in July the jury will choose the five nominees
– in August the nominees are invited to Kunsthuis SYB for a first meeting
– the exhibition will be realized between 1 and 19 October, after which the work can be seen for three weeks during the opening hours of SYB
– the award ceremony will take place on 3 November 2019 at Kunsthuis SYB
Participation form
You can only register for this prize by using the digital application form.
In addition to an artist statement of a maximum of 250 words, a portfolio must be submitted with a minimum of 3 and no more than 5 artworks. These must be collected in 1 PDF – a maximum of 3 films / videos can be uploaded. The PDF must contain descriptions with regard to material, year of manufacture, size / duration, and any (short) captions.
Requirements
The conditions for participation can be found here. The organization of Kunsthuis SYB reserves the right to exclude artists who do not meet the criteria from participation.
Thank you
This prize is made possible by the Sybren Hellinga Foundation, the Mondriaan Fund, and the Van Teyens Fundatie. BK-Informatie, the professional magazine for professional visual artists, is a media partner.