23 t/m 23 oktober 2010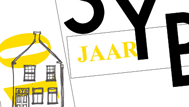 Op 23 oktober 2010 viert Kunsthuis SYB zijn tienjarig bestaan als residentie voor kunstenaars met een symposium en een feest.
Het symposium 'Our House in the Middle of the Street' concentreert zich op zes thema's die uitgaan van de verschillende manieren van gebruik van het kunsthuis: Nesting, Hospitality, Open House, Social Politics, Playground Structures en Private/Public. Zes gastsprekers uit diverse disciplines reflecteren op de thema's in relatie tot een breder hedendaags kunsttheoretisch kader met bijzondere aandacht voor projectkunst. Kunsthuis SYB zal hierbij functioneren als performatieve speelplaats en gastheer voor de interdisciplinaire gesprekken tussen sprekers en gasten op diverse locaties in en nabij het kunsthuis.
Het symposium is online te volgen via Live Streaming.
Tijdens het feest 's avonds worden diverse optredens verzorgd door recente SYB-residenten.
Er rijdt een bus tussen Rotterdam, Amsterdam en Beetsterzwaag voor gasten van ver.
Aanmelden voor het symposium en de busreis kan via info@kunsthuissyb.nl.
'Our House in the Middle of the Street' is bedacht en ontwikkeld door Maja Bekan en Irene Kromhout, beide kunstenaar en lid van de programmeringscommissie van Kunsthuis SYB, met steun en bijdragen van de Artclub en Maartje Peters, coördinator. De grafische vormgeving is in handen van Sarah Bogers. Techniek: Siebe de Boer.
OUR HOUSE IN THE MIDDLE OF THE STREET
Symposium en feest 10 jaar SYB
Zaterdag 23 oktober 2010
Dit project wordt mede gefinancierd door de Mondriaanstichting, de provincie Friesland en Stichting Stokroos.

Download hier het programma.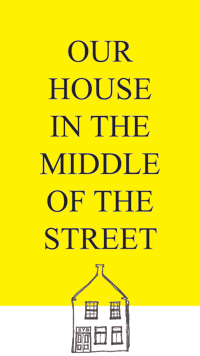 PROGRAMME
14:00 START SYMPOSIUM
HOSPITALITY
Daniëlle van Zuijlen, visual artist and curator, founder of the artist-run initiative Hotel Mariakapel.
NESTING
Deirdre M. Donoghue, performance 'Kitchen lecture'.
PRIVATE/PUBLIC
Ana Nikitovic, curator Museum of Contemporary Art Belgrade, participant 'de Appel Curatorial Programme' 08/09, member Prelom Kolektiv.
PLAYGROUND STRUCTURE
Aymeric Mansoux: Core tutor Piet Zwart Institute Media Design and PhD researcher on online art and design communities Goldsmiths U.K.
SOCIAL POLITICS
Frans-Willem Korsten, cultural theorist, professor Erasmus University Rotterdam and Leiden University.
OPEN HOUSE
Emily Williams, artist and curator, former member of Kunsthuis SYB programming committee, guest curator Nieuwe Vide.
18:30 DINNER
20:00 EVENING PARTY
with Basje Boer, Manel Esparbé i Gasca, Gerwin Luijendijk & Kathrin Maria Wolkowicz