26 April 2019
kick-off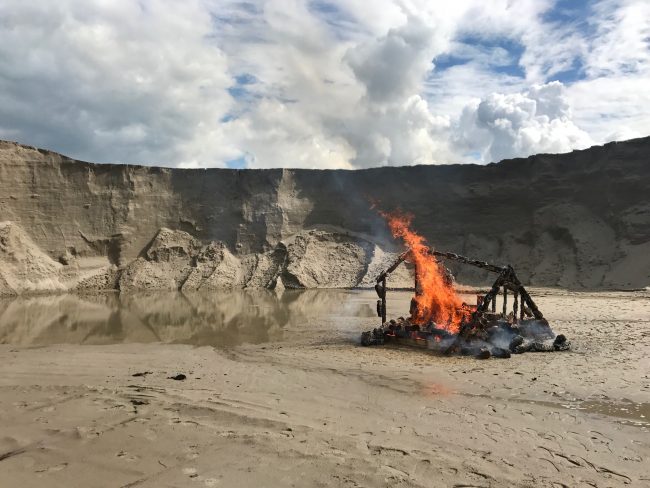 On Friday the 26th of April, SYB is launching SYB Circles, a continuation and expansion of SYB's Writers Programme.
Date: Friday 26 April
Time: 2pm – 6pm (+ drinks and snacks)
Language: Dutch
In SYB Circles, young artists and academics are encouraged to experiment with media other than critical texts to reflect on SYB's residents and their projects. Their ideas and reflections will be expressed through podcasts, dialogues, talks or live events. In doing so, SYB aims to investigate the role that different new media can play in the field of art criticism.
In 2012, Kunsthuis SYB started the Writers Programme, in which writers and critics reacted and reflected on the art works that were produced during artists' residencies. Many former participants in the writers program have since contributed to national art magazines and newspapers such as Metropolis M and De Volkskrant.
The new members of SYB Circles, who will be introduced during the event, will also be linked to a residency project. For each project, they enter into a dialogue with the artist in order to arrive at a new (form of) reflection. Criticism in the broadest sense of the word may help an artist move forward, increase insight into their own work; it can challenge and inspire. In short, criticism can create context. With SYB Circles, Kunsthuis SYB aims to explore plural forms for new art criticism without losing sight of a critic's potential role. The results of SYB Circles are shared through SYB's website and other digital channels.