22 August till 9 October 2022
Residency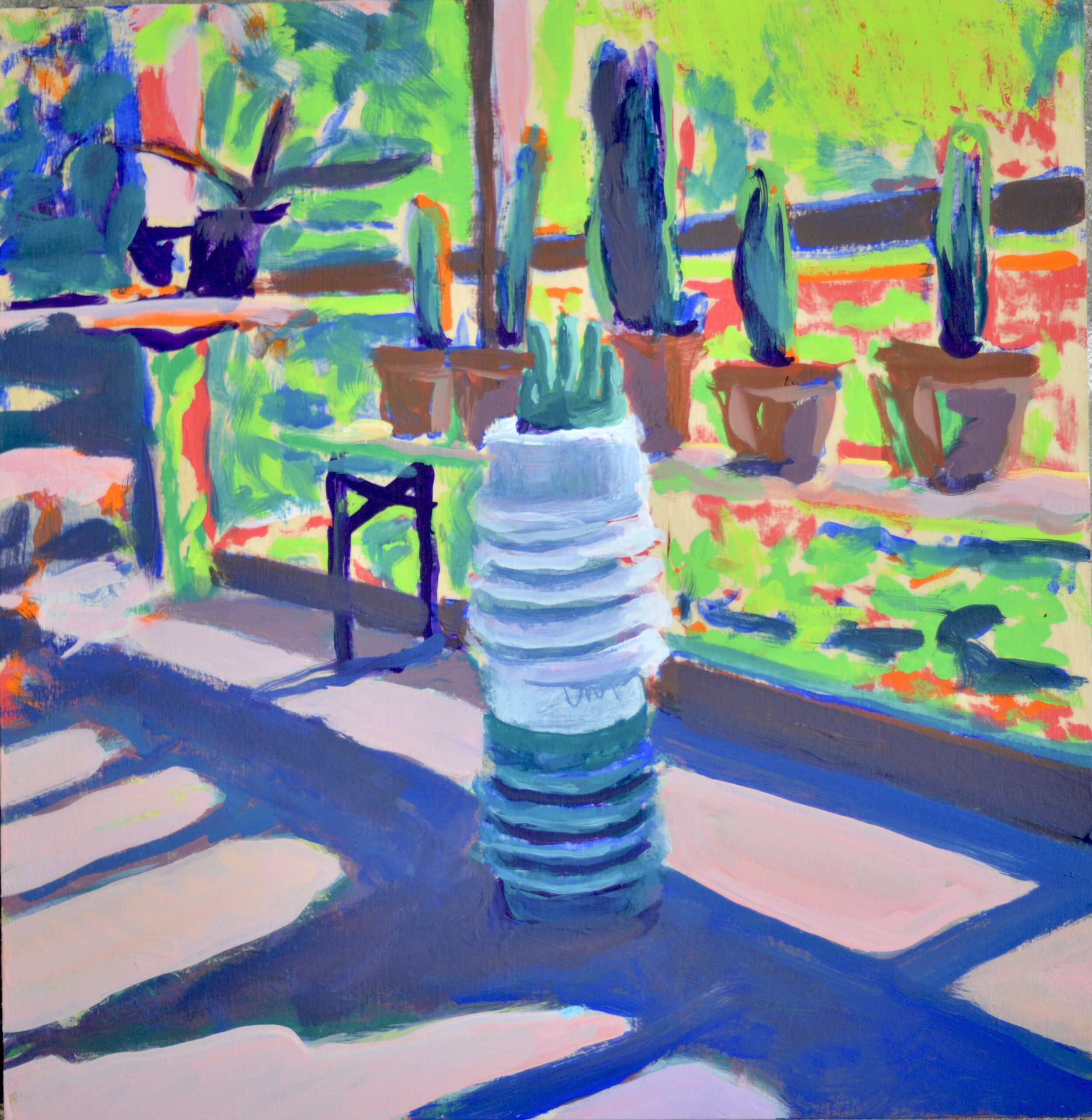 Kunsthuis SYB welcomes Steven Jouwersma as a resident from August 22 to October 9, 2022.
During his residency he will work on his new project with the working title "Je vergeet jezelf nog eens" (Someday, you will forget yourself). In the project Steven experiments with new objects and paintings around the concept of the snoezelen room (a multi-sensory room). The term is a contraction of the Dutch verbs "snuffelen" (to seek and explore) and "doezelen" (to relax).[1] These spaces are found in care institutions for people with a mental and/or physical handicap and are intended to bring them to rest by stimulating the senses in a relaxing environment.
According to Jouwersma, an art space has increasingly become like a snoezelen room in recent decades. "Just think of installations by Pipilotti Rist or Melanie Bonajo in which the visitor is lying down and hanging to experience a sound or video installations." With his project, Steven is actively trying to forget the distinction between these care and art spaces and, in the process, the distinction between art viewer and care dependent.
During his work period Steven will visit several local snoezelen rooms and its users and further develop the project from these experiences. His interest lies in the sensory experience that puts thoughts into the background. The snoezelen room is part of standard treatments for neurotypical people. Steven grew up with an autistic brother and has known the snoezelen room since childhood. "Someday, you will forget yourself" is a saying of his mother which Steven likes to answer with: "When you forget yourself you become the universe."
During Steven's residency, Kunsthuis SYB will be open on Saturdays and Sundays from 1:00 – 5:00pm. His residency will conclude with an exhibition from Friday, October 7 through Sunday, October 9, 2022.
About the artist
Steven graduated from the Interactive Media Environments program at the Frank Mohr Institute in Groningen (2007). He has frequently used sound in his work to create a new, distinct or surprising social environment. Through his interventions, the participants involved are encouraged to relate to each other. By interacting with objects,  sounds or involved groups, another more layered action is evoked and thus actually a (series of) work(s) is created that relies on its own setting.
Since the Covid 19 pandemic and after a long painting hiatus, Steven has returned to painting in full. He documents the creative process in the studio and art space through painting, alongside making sculptures and installations.
Steven lives and works in Brussels.
The project is made possible by: